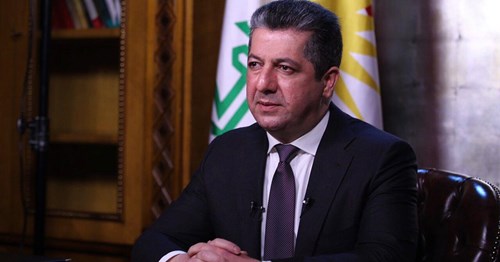 On Thursday, August 3, 2023, Prime Minister Masrour Barzani issued a statement commemorating the ninth anniversary of the attack on Shingal by ISIS:
Nine years ago, the so-called Islamic State (ISIS) terrorists executed a heinous attack on Shingal (Sinjar) and its surroundings. This act of terror resulted in the genocide, displacement, and disappearance of thousands of people.
On the 9th anniversary of this tragic event, we pay our highest respects in commemorating the victims, while also appreciating the resistance, bravery, and sacrifices of the Peshmerga forces led by President Massoud Barzani. They were able to dismantle the sinister objectives of the ISIS terrorists and eventually managed to record an epic victory in liberating Shingal.
I extend my gratitude to all the countries that have recognised these ISIS terrorist crimes against the Yazidi Kurds as genocide. We hope that the international community will cooperate and assist us in alleviating the pain endured by our Yazidi brothers and sisters.
Unfortunately, nine years since this tragedy, the situation in Shingal has not yet been normalised due to the unlawful militia control imposed on the region. This has prevented our Yazidi brothers and sisters from returning and rebuilding their homes.
On this anniversary, we reiterate our support for the demands of our Yazidi brothers and sisters by calling for an end to the abnormal situation in Shingal. We stress the importance of implementing the Shingal Agreement, which stipulates the uprooting of the unlawful armed forces in the region. With the assistance of the federal government and the international community, we aim to rebuild the region and allow the native people of Shingal to regain control.
Masrour Barzani
Prime Minister of Kurdistan Regional Government