PM Barzani receives the Deputy Speaker of the Jordanian Parliament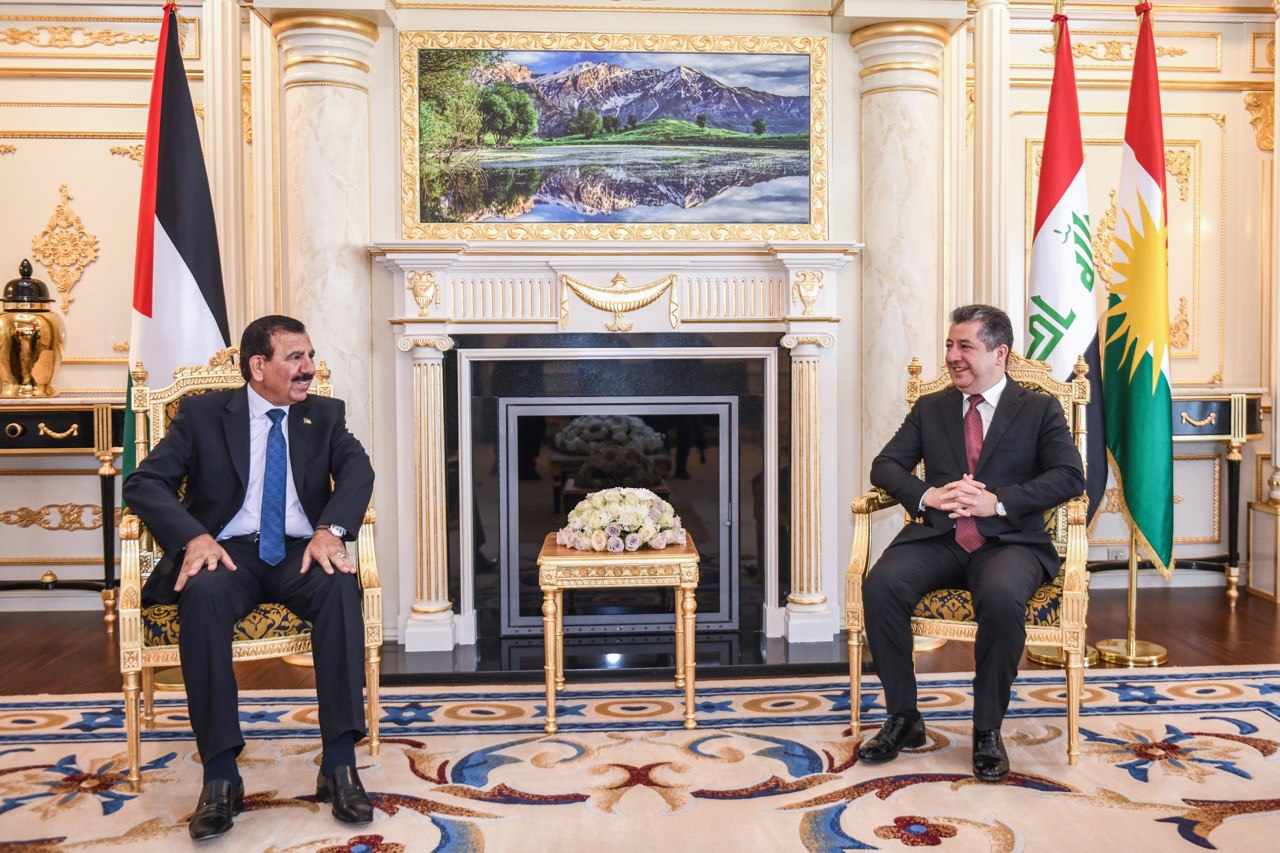 On Thursday, 3rd August 2023, Masrour Barzani, the Prime Minister of the Kurdistan Regional Government (KRG), met with Ahmad Khalaileh, the First Deputy Speaker of the Lower House of the Jordanian parliament. This meeting was attended by Shakhawan Abdullah, Deputy Speaker of the Iraqi Parliament, Muntasir Uqleh, Jordan's ambassador to Iraq, and Fuad al-Majali, General Council of Jordan in the Kurdistan Region.
PM Barzani expressed his appreciation for the long-standing historical relations between the Kurdistan Region and the Hashemite Kingdom of Jordan. He commended HM King Abdullah II for his unwavering support throughout the various stages of the Kurdistan Region's development.
The Jordanian lawmaker expressed his delight at the opportunity to visit the Kurdistan Region, emphasising Jordan's keen interest in fostering stronger bilateral ties across various sectors, such as agriculture, tourism, education, and trade exchanges.