Prime Minister Barzani receives EU Ambassador to Iraq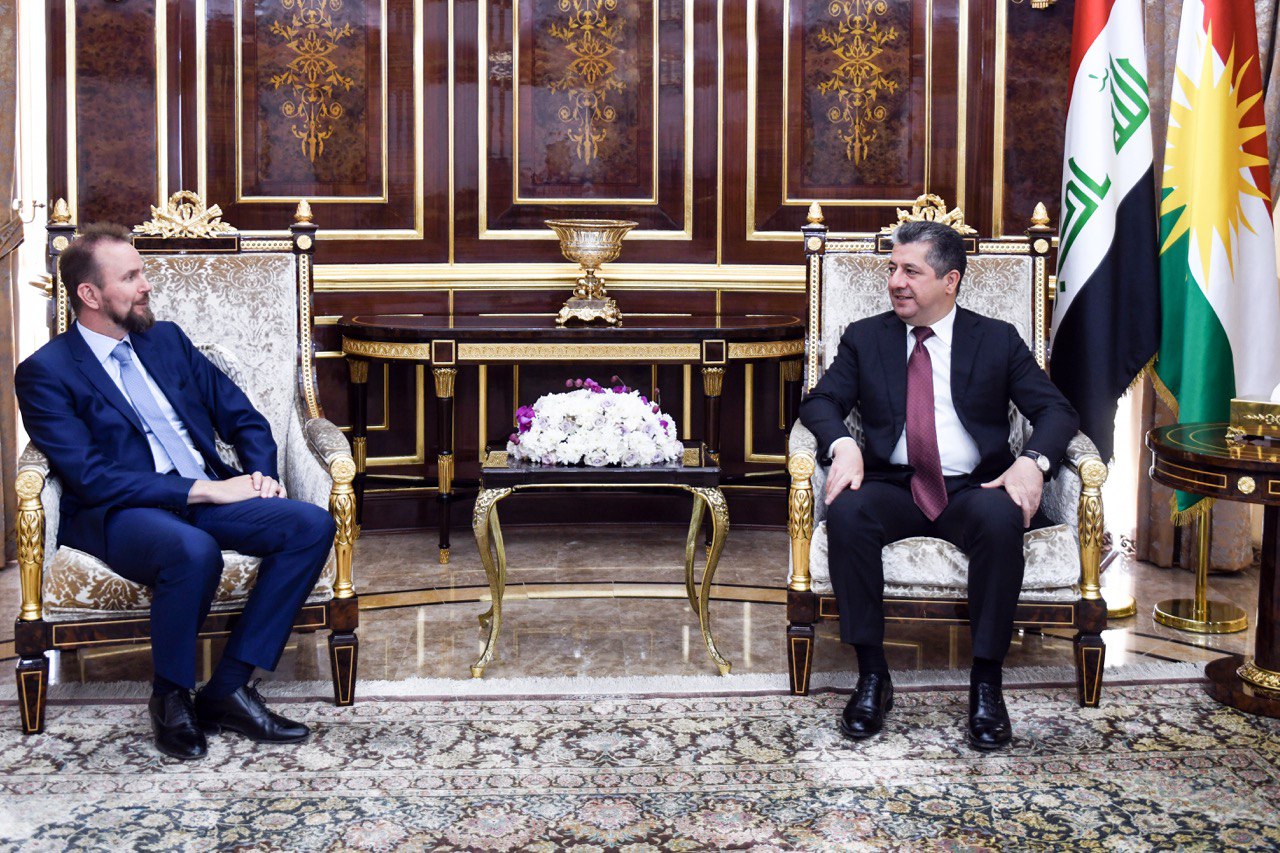 On Thursday, 3rd August 2023, Masrour Barzani, the Prime Minister of the Kurdistan Regional Government (KRG), received Ambassador Ville Varjola of the Delegation of the European Union to Iraq, marking the end of the Ambassador's assignment.
During their meeting, PM Barzani expressed his gratitude to the European Union for their continuous assistance to the Kurdistan Region. He also praised Ambassador Varjola for his efforts in strengthening the ties between the Kurdistan Region and the EU during his tenure. PM Barzani wished the Ambassador success in his future roles.
Ambassador Varjola conveyed his appreciation for the strong cooperation and coordination between the Kurdistan Regional Government and the Delegation of the European Union in Iraq, as well as the EU Delegation – Erbil Liaison Office.