KRG Prime Minister Barzani welcomes UK's new ambassador to Iraq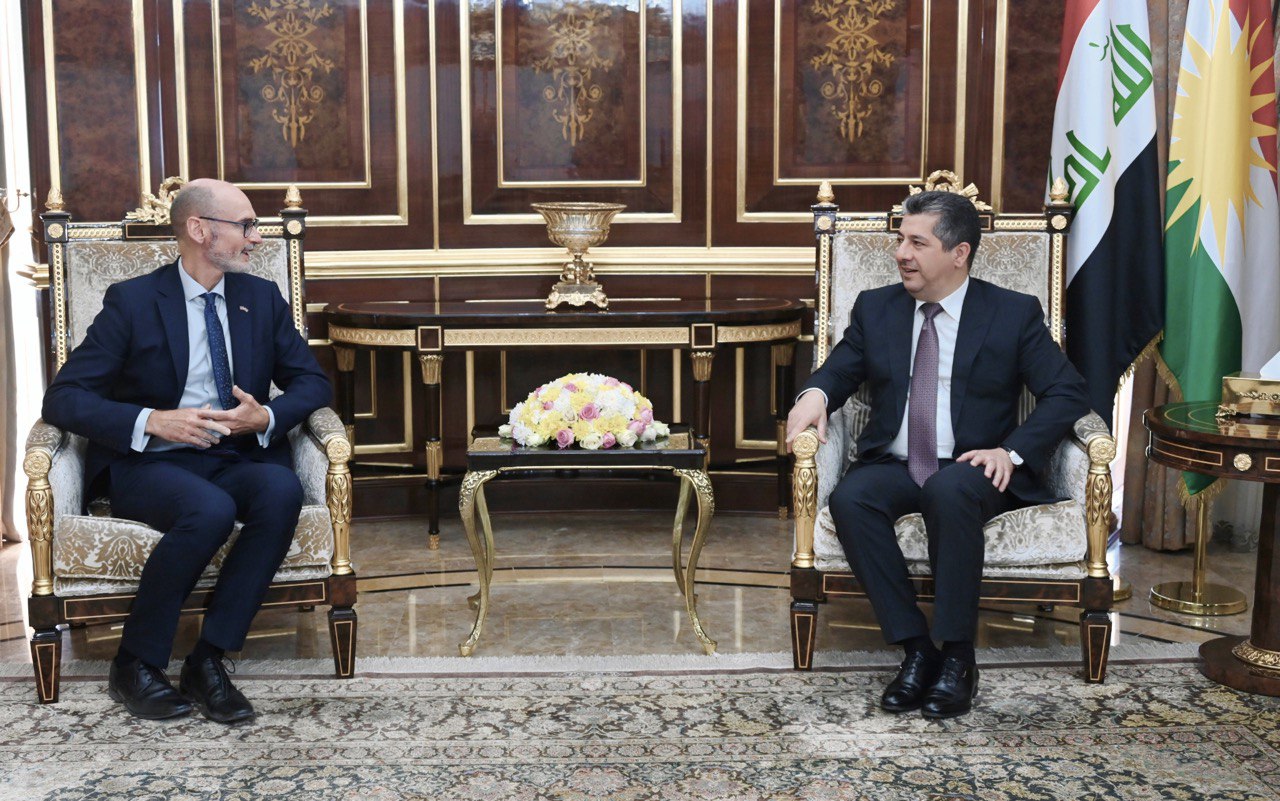 On Tuesday, August 8, 2023, Prime Minister Masrour Barzani of the Kurdistan Regional Government (KRG) met with the United Kingdom's newly appointed ambassador to Iraq, Stephen Charles Hitchen.
During the meeting, Prime Minister Barzani congratulated Ambassador Hitchen on his appointment and emphasised the KRG's commitment to expanding the bilateral relationship between the UK and the Kurdistan Region.
Ambassador Hitchen praised the Kurdish people's long-lasting fight for their legitimate rights and commended the sacrifices made along the way. He also expressed the UK's desire to enhance ties with the Kurdistan Region.
The two sides discussed the KRG ninth cabinet's reformation initiatives, particularly at the Ministry of Peshmerga Affairs. They also emphasised the priority of resolving pending issues between the Kurdistan Region and the federal government and agreed on the importance of safeguarding the constitutional rights of the people of the Kurdistan Region. Additionally, they stressed the necessity of conducting the Kurdistan Region's parliamentary elections on time.
The meeting was attended by Ms. Rosy Cave, the British Consul General to the Kurdistan Region.