KRG Prime Minister receives the Deputy Chief of Mission at the US Embassy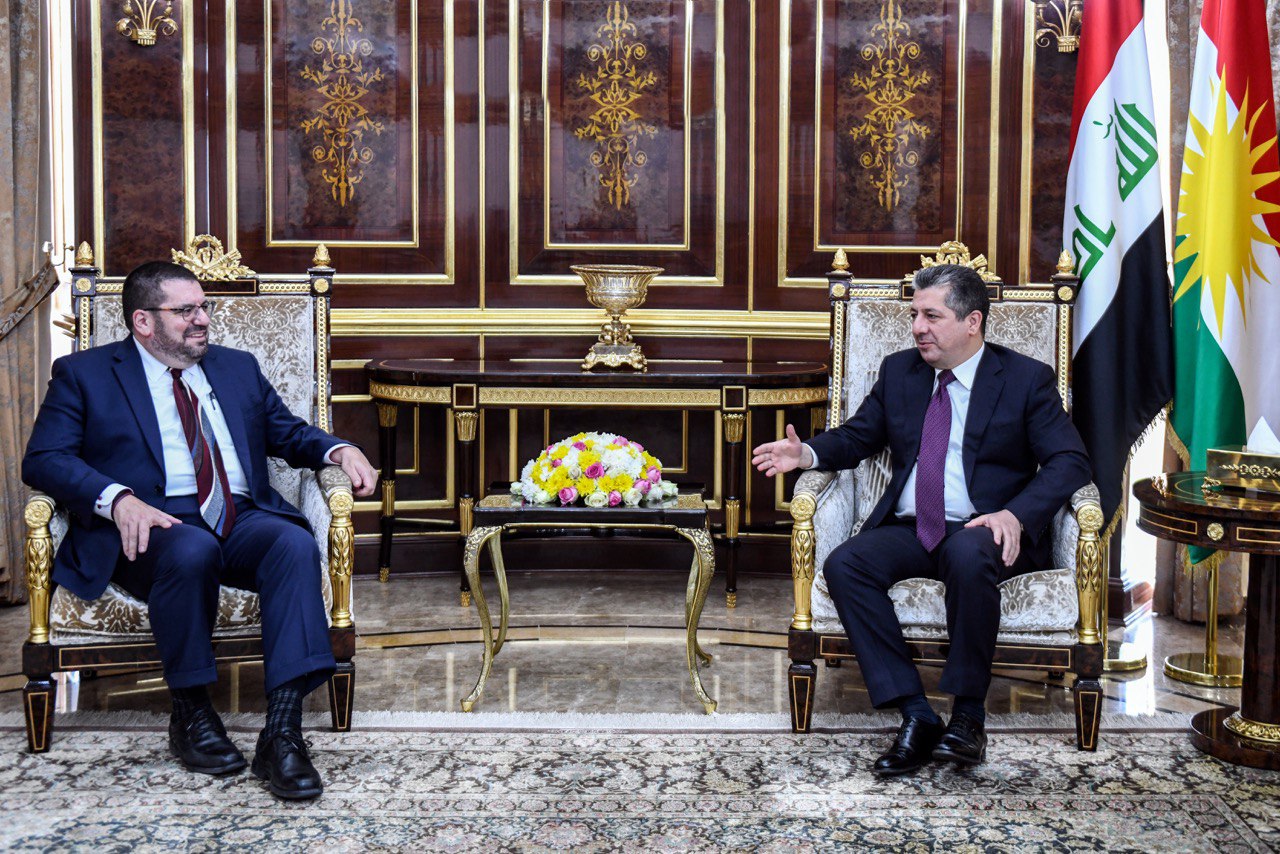 On Wednesday, August 9, 2023, Prime Minister Masrour Barzani of the Kurdistan Regional Government (KRG) met with David Berger, the Deputy Chief of Mission at the United States Embassy in Iraq.
During the meeting, they addressed the current situation in Iraq and mutually agreed on addressing the pending issues between the KRG and the Iraqi Federal Government, basing their decisions on the constitution and mutual agreements. Both emphasised the need for unity among the Kurdish factions to defend the region's constitutional rights.
They also discussed the preliminary talks concerning the Oil and Gas Federal Law, emphasising its alignment with the Iraqi constitution and federal structure.
Additionally, the importance of continuing the reform process in the Ministry of the Peshmerga, without the interference of party politics and in line with the agenda of the KRG's Ninth Cabinet, was also addressed.