Prime Minister Masrour Barzani receives outgoing Canadian Ambassador to Iraq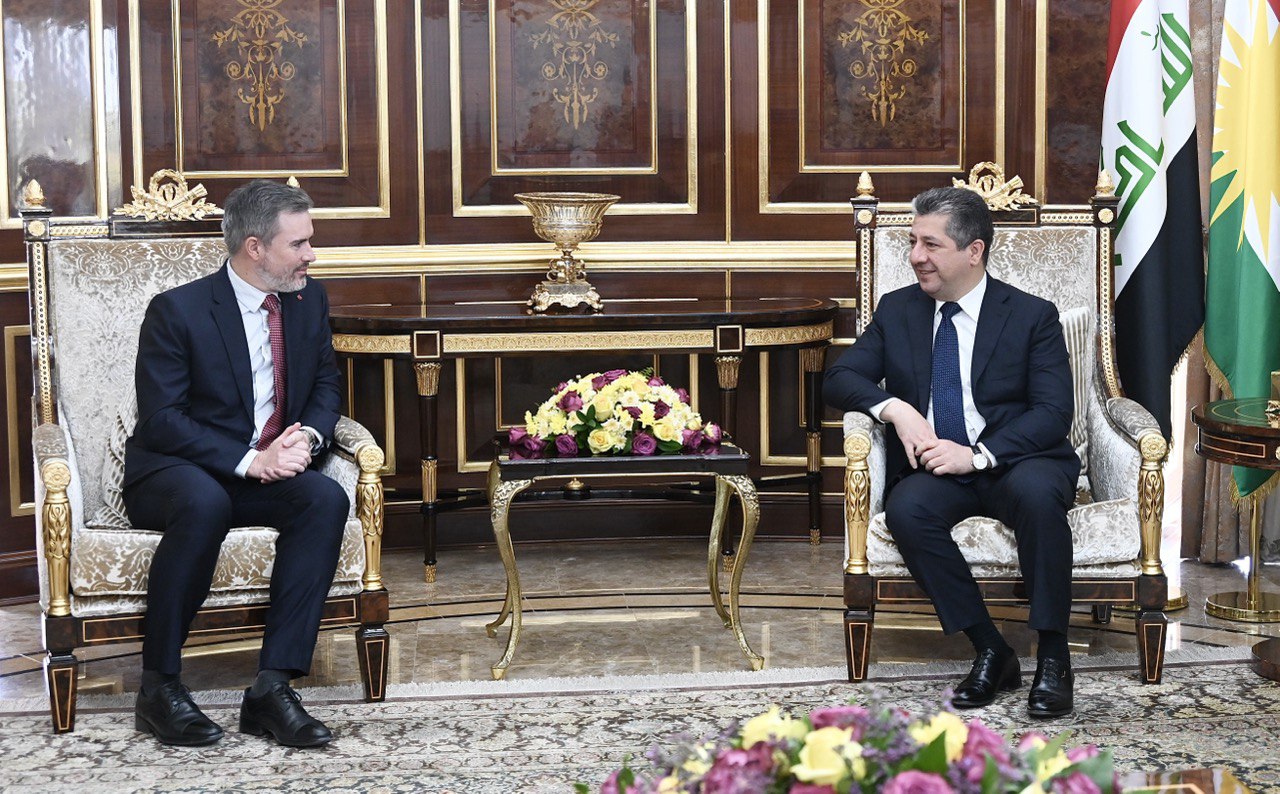 Prime Minister Masrour Barzani received today outgoing Canadian Ambassador to Iraq, Mr. Gregory Galligan.
Prime Minister Barzani conveyed his appreciation to Ambassador Galligan for his role in fortifying the bond between the Kurdistan Region and Canada. He further extended his best wishes for success in the ambassador's subsequent assignments.
Ambassador Galligan, in turn, expressed gratitude for the cooperation and support from the KRG during his tenure at the Canadian Embassy in Iraq.
Both parties underscored the importance of ensuring the timely execution of the upcoming parliamentary elections in the Kurdistan Region. They also emphasised the need for amicable resolutions to outstanding matters between the Kurdistan Region and the federal government, advocating for the protection and acknowledgment of the constitutional rights of the people of the Kurdistan Region.