KRG Prime Minister Welcomes French Charge d'Affaires in Iraq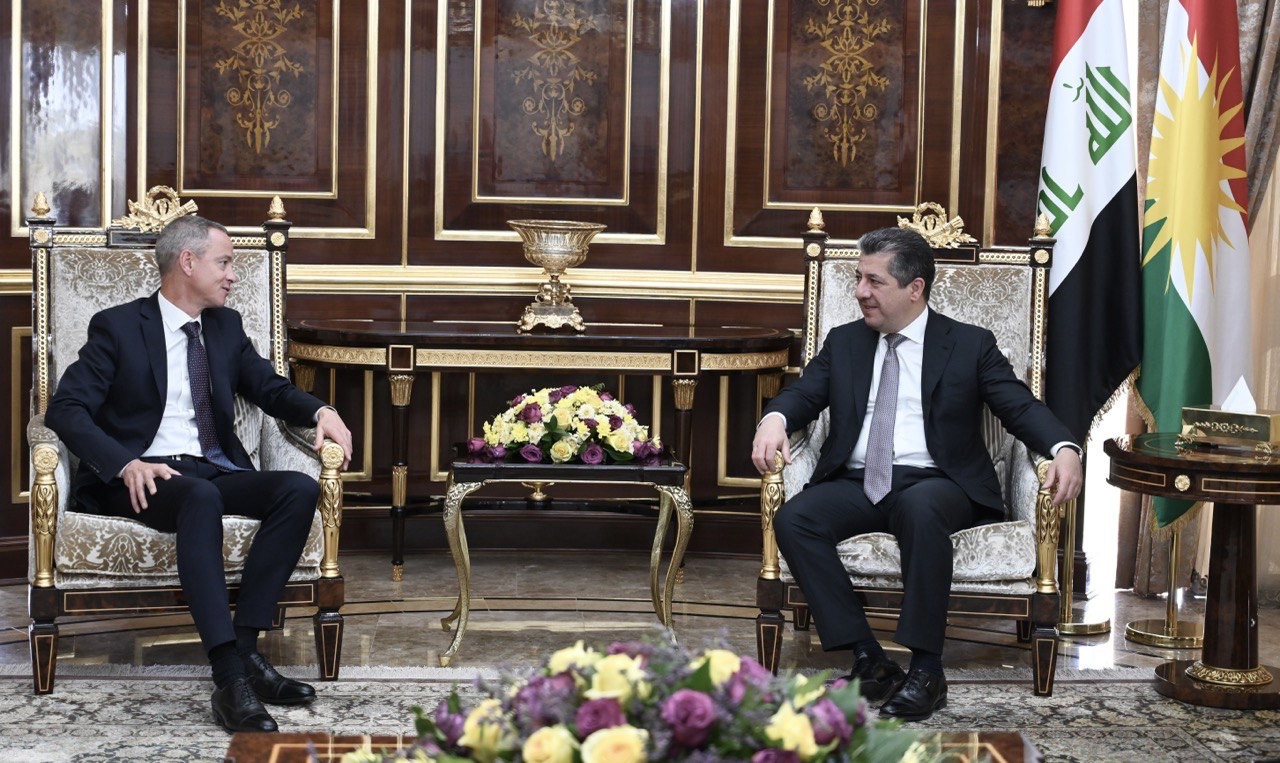 On August 10, 2023, Prime Minister Masrour Barzani of the Kurdistan Regional Government (KRG) met Jean-Christophe, Charge d'Affaires of the French Embassy in Iraq.
The two sides discussed the latest developments and general situation in Iraq, and the pending issues between Erbil and Baghdad, emphasising the necessity of safeguarding the Kurdistan Region's constitutional rights.
Another part of the meeting was dedicated to the talks on the KRG ninth cabinet's reformation plan.
Speaking of the Kurdistan Region's upcoming parliamentary election, they agreed on the importance of proceeding as scheduled with the vote on February 25, 2024.
Furthermore, their discussions focused on the situation of the Kurdish territories outside of the KRG administration, and the importance of an immediate end to the imposed demographic changes