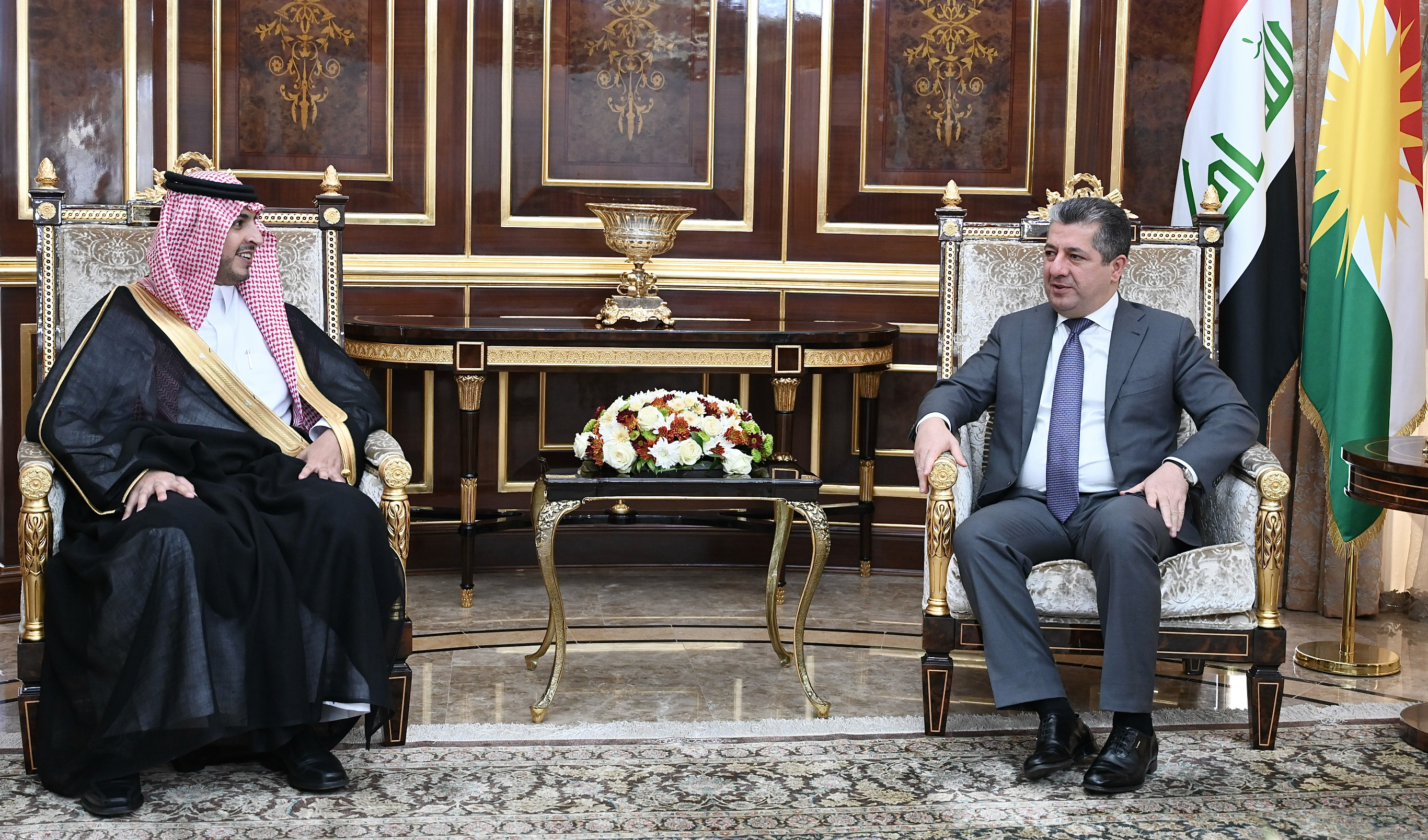 On Monday, September 11, 2023, Prime Minister Masrour Barzani received a delegation from the Kingdom of Saudi Arabia, headed by Dr. Saad Al-Shahrani, Deputy Minister of Investment.
The meeting revolved around enhancing mutual ties, with a particular focus on Saudi Arabia's investments in the Kurdistan Region.
Prime Minister Barzani highlighted the enduring friendship between the Kurdistan Region and Saudi Arabia, offering insights into the KRG's strategies for economic diversification and broadening both local and foreign investment horizons.
Dr. Al-Shahrani expressed Saudi Arabia's aspirations to strengthen its relationship with the Kurdistan Region, with an emphasis on tourism, agriculture, and broader investment ventures.