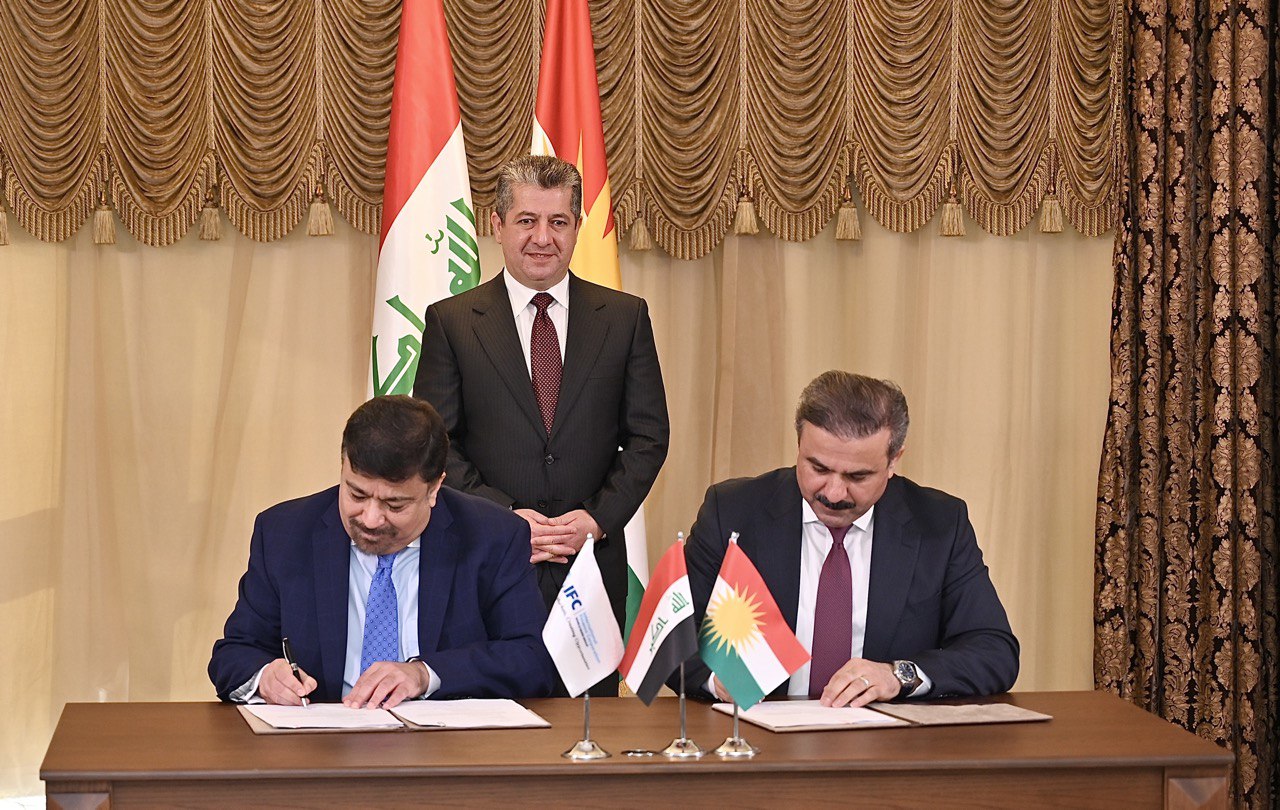 On Wednesday, September 13, 2023, Prime Minister Masrour Barzani of the Kurdistan Regional Government (KRG) welcomed a delegation from the International Finance Corporation (IFC) headed by Mr. Khawaja Aftab Ahmed, IFC's Regional Director for the Middle East.
During the meeting, the two parties discussed ways to enhance cooperation and expand joint projects between the KRG and the IFC, a member of the World Bank Group.
Subsequently, under Prime Minister Barzani's supervision, a four-year cooperation agreement was inked between the Investment Board and the IFC.
This agreement aims to boost private sector investments in the region, predominantly focusing on agriculture, industry, special economic zones, and renewable energy sectors.