Prime Minister Barzani Praises Teachers and Vows Continued Support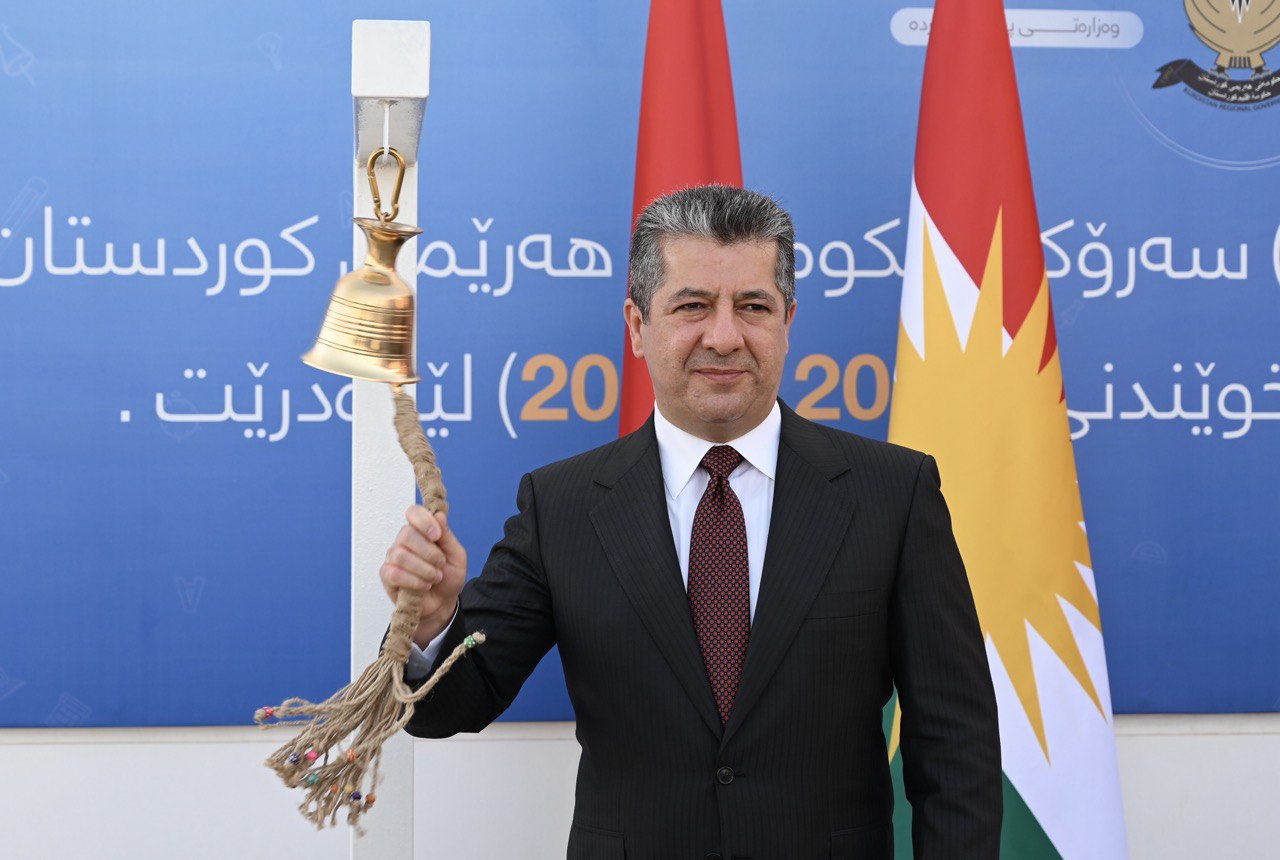 On Wednesday, September 13, 2023, Prime Minister Masrour Barzani of the Kurdistan Regional Government (KRG) commemorated the inauguration of the new school year at the Korean Village Secondary School.
Prime Minister Barzani conveyed his heartfelt gratitude to the educators whose steadfastness ensured schools in the region remained operational.
Here follows an excerpt from the Prime Minister's address:
"Today, as we welcome the onset of a new academic year, I extend my warmest congratulations to each one of you. I'm truly honoured to inaugurate this modern and esteemed school.
"In the Kurdistan Region, we prioritise the education of our youth, understanding that they hold the keys to Kurdistan's prosperity. Our vision is to cultivate an education system where students are not only equipped with skills and knowledge but also instilled with love and respect for their homeland and environment. They should acknowledge the sacrifices of the Peshmerga and all those who've laid the foundation of this nation.
"I extend my sincere thanks to the Minister of Education, Dr. Alan, and every dedicated member of the Ministry which continuously strives to uplift our students' experiences. While we've made significant strides in education reform, we also acknowledge the areas where we have fallen short. Yet, these challenges emerged during unprecedented times, and I commend our resilience in navigating them.
"To the relentless teachers of Kurdistan: your commitment and endurance have been pivotal in ensuring our schools remain open, even amidst adversity.
"We recognise the external pressures attempting to stifle our progress. But it's essential to understand that the growth of the Kurdistan Region's education system directly correlates with our nation's success. We must stand firm against any endeavours to destabilise it.
"In our endeavours to foster harmony, we will re-engage with Baghdad, seeking amicable resolutions to lingering challenges. The steadfastness of the Kurdistan Region is a reflection of our dedication to resolving issues before they exacerbate. It's perplexing to witness certain factions repay the hospitality and openness of the Kurdistan Region with adversarial stances. Every Iraqi should champion the rights of the Kurdistan Region, and we aim to understand the reasons for any discord.
"The success and economic growth of the Kurdistan Region are intrinsic to Iraq's prosperity. While we've previously achieved consensus with the Iraqi Prime Minister, the full realisation of these agreements remains elusive. Nevertheless, we're determined to revisit Baghdad, striving for peaceful solutions that uphold the rights of all – including our dedicated teachers.
"In closing, I express my profound gratitude to each one of you. I wish you unparalleled success, good health, and may the Kurdistan Region thrive. Congratulations once again."