Statement from the KRG Prime Minister Masrour Barzani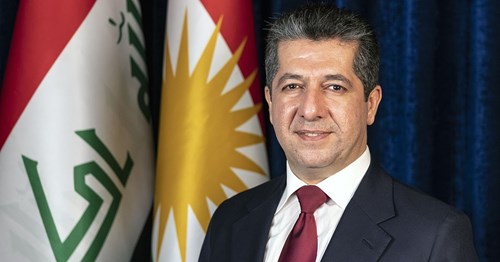 On September 17, 2023, Prime Minister Masrour Barzani of the Kurdistan Regional Government (KRG) announced a landmark agreement with Federal Prime Minister Mohammed Shia' al-Sudani, focusing on securing salaries for public sector employees in the Kurdistan Region. PM Barzani extended his gratitude to all who have played an instrumental role in this agreement's success.
Here is the full official statement:
"With the blessings of God Almighty and the unwavering spirit of our people, we have upheld the rights of the people of the Kurdistan Region and achieved a significant agreement with the Federal Government's Prime Minister, Mr. Mohammad Shia' al-Sudani, ensuring the payment of salaries for our public sector employees. I salute the determination and resilience of our people for placing their trust in the government.
"My profound thanks go to President Massoud Barzani for his invaluable guidance, and to the President of the Kurdistan Region, Nechirvan Barzani, for his instrumental role in fostering successful negotiations with the federal government.
"I would like to express my appreciation to the political parties in federal Iraq for their support and I extend my gratitude to the Kurdish political parties and their factions in the Federal Parliament for their support, unity and solidarity in guaranteeing the rights of the public sector employees.
"Furthermore, a special acknowledgment goes to the delegation of the Kurdistan Regional Government for their relentless dedication and professionalism.
"With God's help, we will continue to serve our dear citizens, we stand strong against any futile endeavours to disrupt or destabilize the Kurdistan Region."