KRG Prime Minister Expresses Gratitude to Iraq's Premier in Recent Call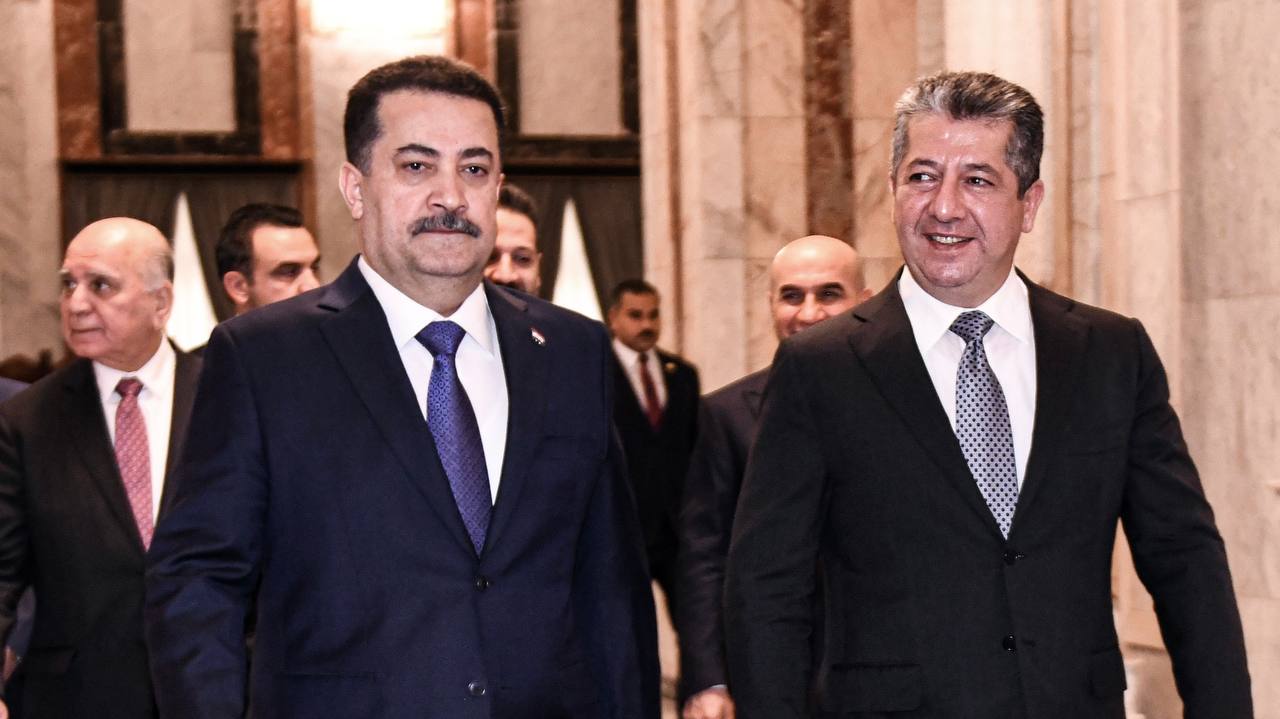 On Sunday, September 17, 2023, Prime Minister Masrour Barzani of the Kurdistan Regional Government (KRG) conversed with Mohammed Shia' al-Sudani, the Prime Minister of Federal Iraq, via telephone.
In their conversation, Prime Minister Barzani conveyed his appreciation to Prime Minister al-Sudani for his instrumental role and continuous support in finalising an agreement concerning the salaries of the Kurdistan Region's public sector employees.
Additionally, the KRG Prime Minister expressed optimism that this agreement would pave the way for resolving lingering issues between the Kurdistan Region and the Iraqi government. He emphasised the importance of negotiation, adherence to the constitution, and the honouring of bilateral agreements in achieving these resolutions.