Prime Minister Barzani Meets with Operation Inherent Resolve Commander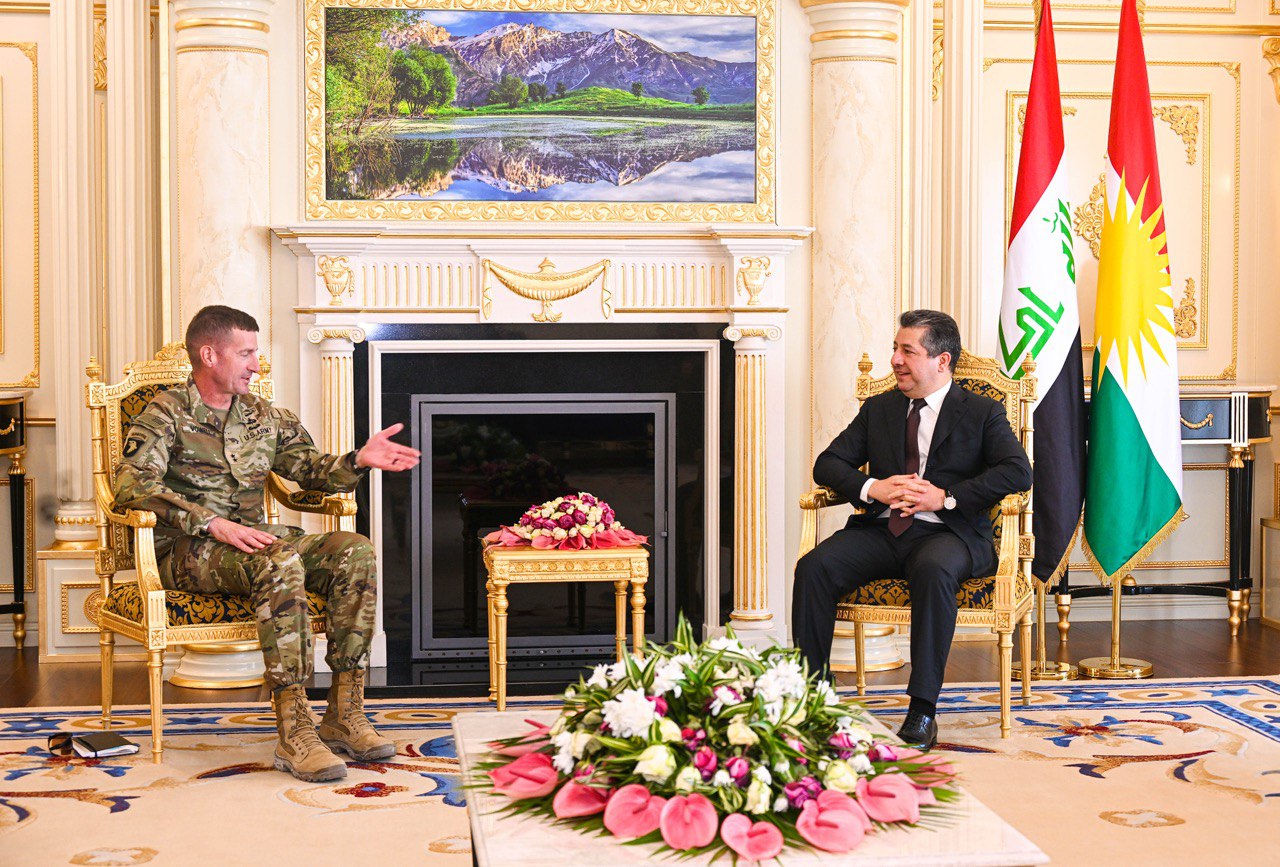 Erbil, Kurdistan Region (GOV.KRD) – On Thursday, September 21, Prime Minister Masrour Barzani met with Major General Joel Vowell, the Commander of Combined Joint Task Force – Operation Inherent Resolve, and his delegation.
The meeting focused on recent developments in the region, reforms in the Ministry of Peshmerga, and efforts to unify and restructure the Peshmerga forces. Prime Minister Barzani emphasized the need to maintain and accelerate the unification process as set forth by the Ninth Cabinet's reform agenda and obstructing party interference and personal interests from affecting the ministry. The need to not intercept the Prime Minister's efforts to appoint an acting minister capable of implementing the government's rigorous reform agenda was also stressed.
Prime Minister Barzani and Commander Vowell exchanged views on the situation in Syria, especially the complexities of the Deir ez-Zur region and eastern Syria. Both sides agreed on the need to maintain security, social peace, and peaceful coexistence between Kurds, Arabs, and other components in the region.