KRG Prime Minister Meets Deputy Chief of Mission from US Embassy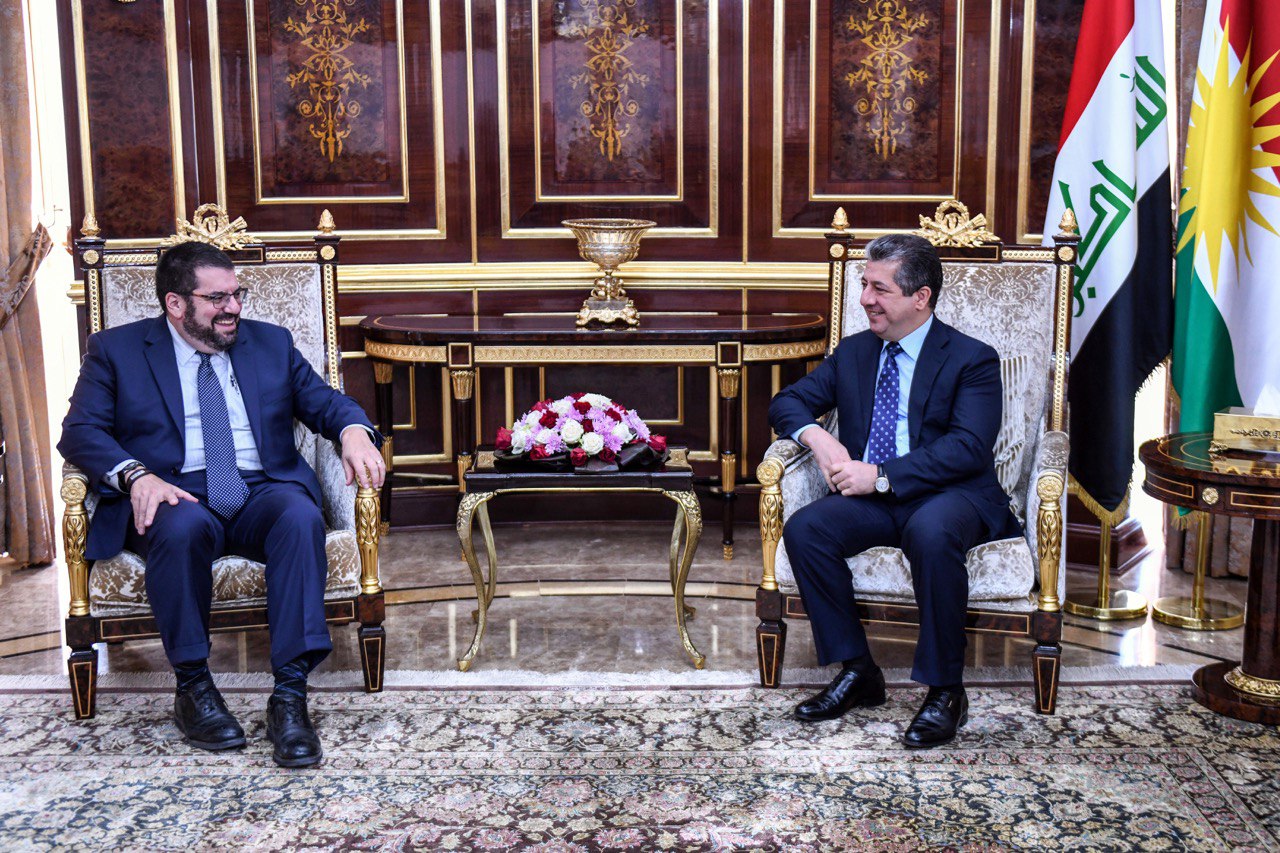 On Wednesday, October 4, 2023, Prime Minister Masrour Barzani of the Kurdistan Regional Government (KRG) met with David Berger, the Deputy Chief of Mission at the US Embassy in Iraq.
The two sides discussed recent developments in Iraq and emphasised the significance of safeguarding the constitutional rights and financial entitlements of the Kurdistan Region.
Both acknowledged the crucial need for a resumption in oil exports from the Kurdistan Region through Ceyhan Port in Turkey and highlighted the importance of timely Kurdistan Region parliamentary elections.
Finally, the Deputy Chief of Mission expressed gratitude to the KRG for assisting the fire victims in Bakhdida (Al-Hamdaniya) and also commended the peaceful coexistence among diverse communities in the Kurdistan Region.