KRG Prime Minister Welcomes Germany's Ambassador to Iraq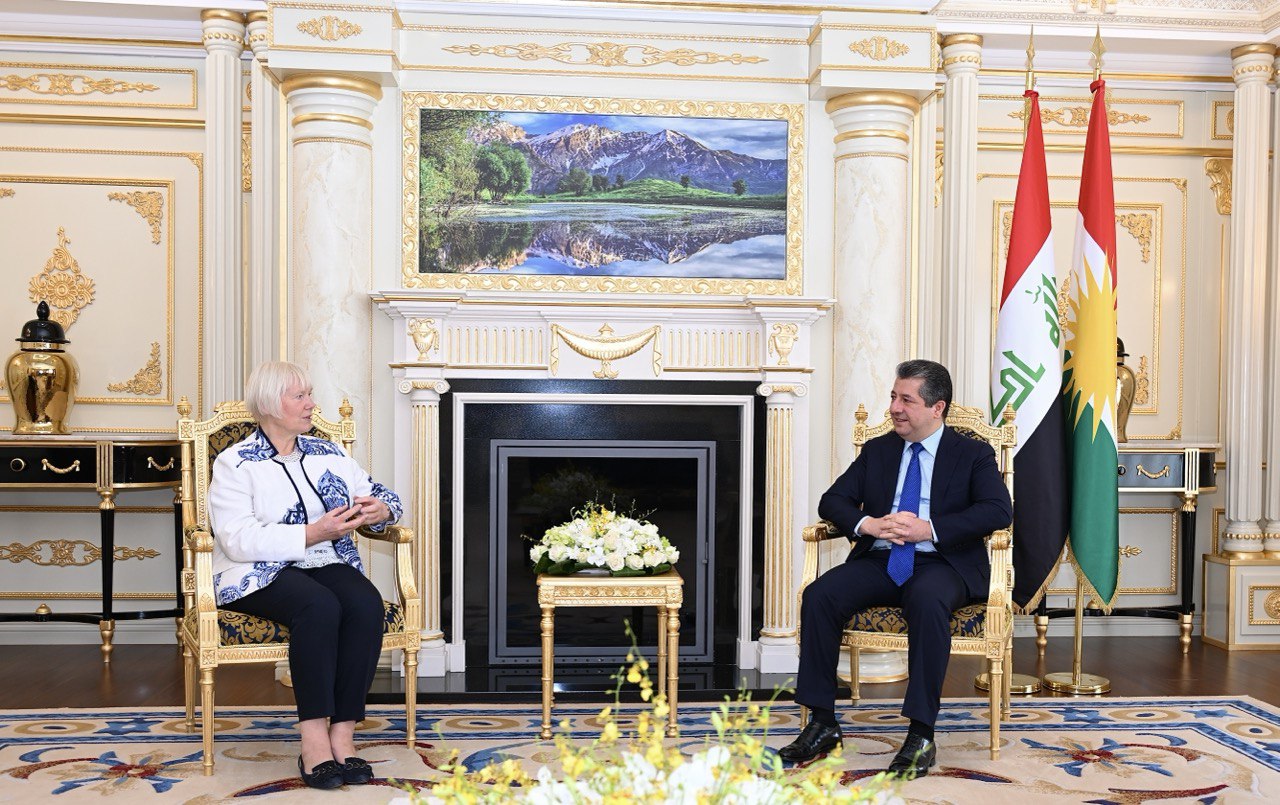 On Monday, October 9, 2023, Prime Minister Masrour Barzani of the Kurdistan Regional Government (KRG) received Christiane Hohmann, the recently appointed Ambassador of the Federal Republic of Germany to Iraq.
The Prime Minister congratulated Ambassador Hohmann on her new role and expressed deep appreciation to Germany for its ongoing support to the Kurdistan Region.
The two sides discussed the importance of resolving pending issues between Erbil and Baghdad. They agreed on the vital need to uphold the federal system of Iraq, protecting the rights of the Kurdish people and all other components within the framework of the constitution.
The German Ambassador conveyed her country's keen interest in strengthening relations with Iraq and the Kurdistan Region, particularly in the fields of investment and trade.