MyAccount Initiative: Charting the Future of Digital Finance in Kurdistan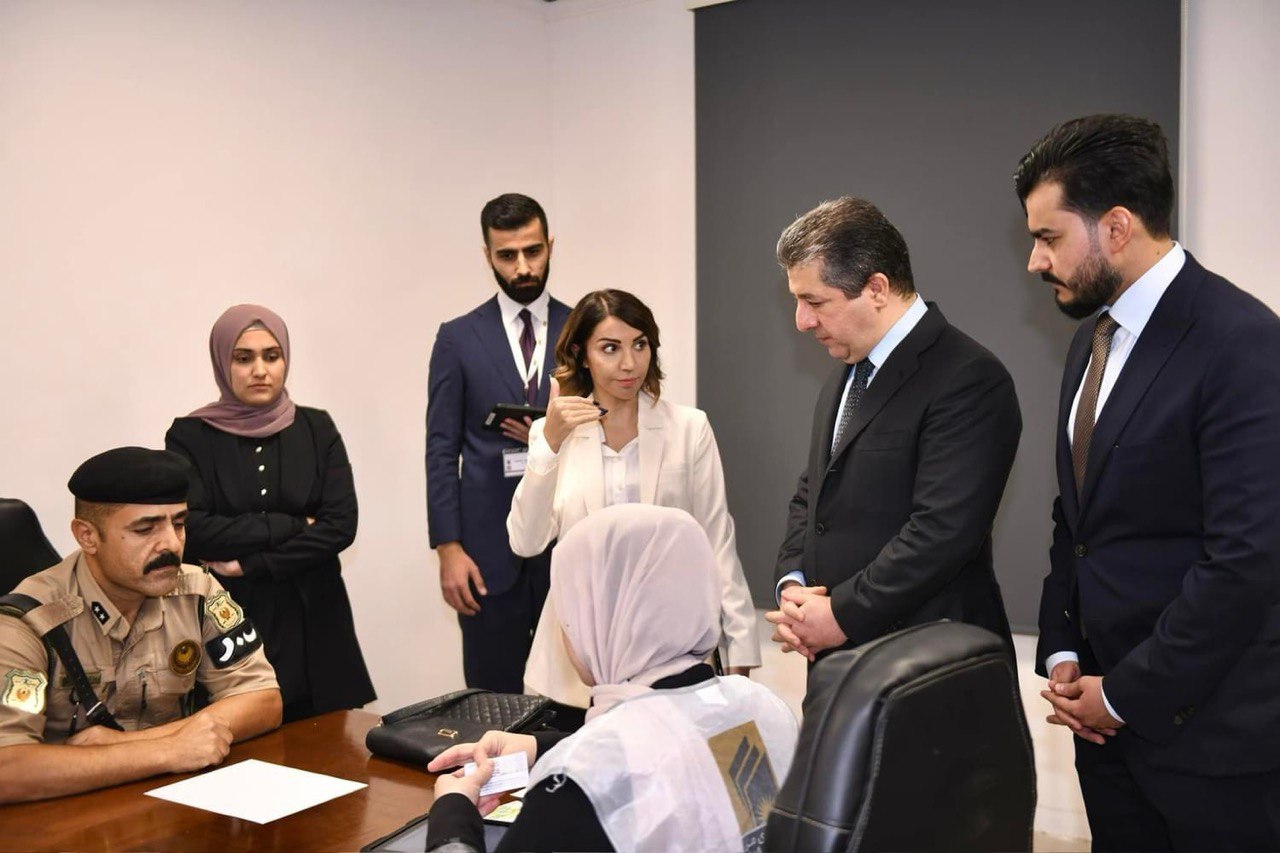 The Kurdistan Regional Government (KRG) has long envisioned a digitally empowered and inclusive financial environment for its citizens. Today, as we chart the next crucial steps of our digital transformation journey, I am thrilled to present the expansion of our innovative "MyAccount" initiative.
Journey Thus Far:
In the pilot phase at the public Children and Maternity Hospital in Erbil during February 2023, 841 beneficiaries embarked on a modern financial journey. They were facilitated to open accounts at their preferred private banks, transitioning from traditional cash disbursements to receiving their salaries via electronic transfers. This came coupled with the benefit of instant notifications of salary deposits and access to a diverse range of financial products, including savings accounts. This holistic approach to banking signaled a promising start to our expansive vision for the "MyAccount" initiative.
The Digital Future:
September 2023 marked a monumental shift as we embarked on implementing the "MyAccount" program across all public sector entities. Designed to cater to more than a million KRG beneficiaries across 1,100 government departments, the initiative will witness its roots strengthening in Erbil, expanding systematically to Slemani and Duhok next month. On ground, a robust team of over 200 specially trained agents ensure a smooth, user-centric transition. Further enriching the program's spectrum, we eagerly anticipate the onboarding of more banking partners in the near horizon.
The data collected from each KRG beneficiary is securely stored in the KRG's world-class data center in line with the KRG's Digital Transformation Strategy. This brings a rich dataset for the entire government, accelerating the implementation of additional digital services and payments in the future.
Distinct Advantages for our Citizens:
1. Security and Convenience: Instant notifications on salary deposits, easy access to over 1,000 new ATMs currently being deployed across Kurdistan, and decreased risks associated with cash transactions ensure a seamless financial experience.
2. Holistic Financial Products: Opportunities for additional income through savings, access to consumer loans, and heightened financial literacy foster a mature financial ecosystem.
3. Digital Payments Ecosystem: Internationally-recognized debit cards, inter-bank transfers, and effortless international remittances revolutionize everyday transactions.
Boosting the KRI Economy:
The initiative promises an uplift of our economy by:
• Catalyzing a rise in GDP through broader banking sector participation.
• Amplifying consumer spending via increased retail borrowing.
• Job generation in the banking sector.
• Minimizing reliance on cash, culminating in enhanced government efficiency and transparency.
• Paving the way for digitized public service payments.
The "MyAccount" initiative is an important step in our quest for modernization, public service excellence, and establishing Kurdistan as a hub of digital innovation. Together, we are not just transforming the way we bank, but also the very fabric of our economic and social landscape.
Masrour Barzani
 Prime minister