KRG Prime Minister Meets with Federal Council of Ministers' Advisors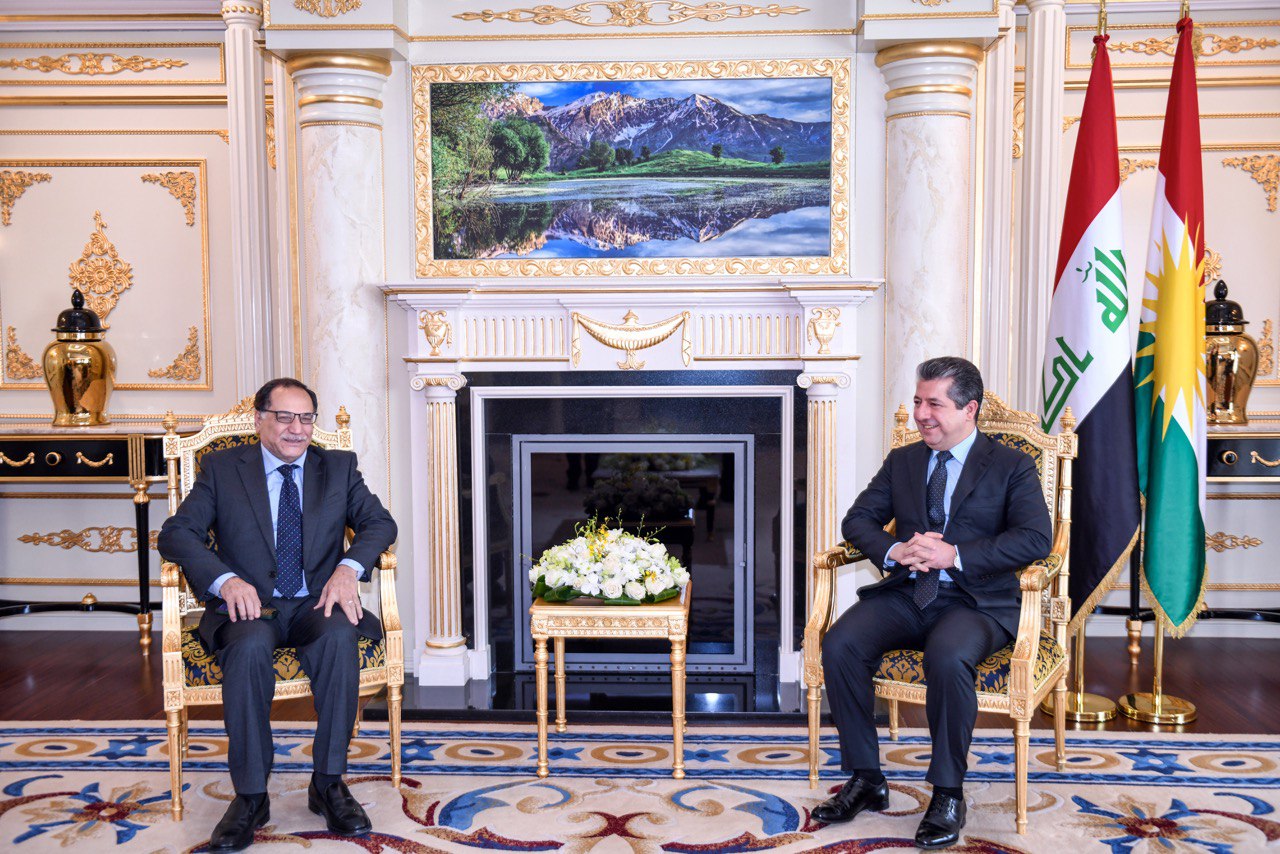 On Wednesday, October 11, 2023, Prime Minister Masrour Barzani of the Kurdistan Regional Government (KRG) hosted a meeting with a delegation of advisors from the Federal Council of Ministers.
During the meeting, Prime Minister Barzani provided an overview of ongoing relations between the Kurdistan Region and the federal government, shedding light on existing disputes and potential pathways to resolving them in accordance with the constitution and existing agreements.
The Prime Minister underscored that following the fall of the Ba'ath regime in 2003, the Kurdistan Region played a significant role in building a new Iraq and its political landscape. The primary objective at the time was to replace dictatorship with democracy. The Kurdistan Region's participation in this process was founded on three fundamental principles: partnership, balance, and consensus. Unfortunately, over time, these principles were disregarded, and efforts to undermine the legal and constitutional status of the Kurdistan Region began.
Prime Minister Barzani underlined the importance of upholding the Iraqi constitution and called for its strengthening and advancement. He asserted that the Kurdistan Region should be treated and respected as a federal entity, not subjected to a centralised policy.
He highlighted Iraq's wealth in both natural and human resources, combined with its strategic geopolitical position, and stressed the need for effective governance that treats all citizens and diverse components with equality and fairness.
Addressing the issues and disputes between the Kurdistan Region and the federal government, Prime Minister Barzani explained that, with goodwill and good intentions, resolving these matters should not be a formidable task. He reiterated the KRG's commitment and readiness to address all issues within the framework of the constitution and agreements. Prime Minister Barzani expressed full support for Prime Minister Mohammed Shia' al-Sudani's government agenda, particularly focusing on public sector salaries and financial entitlements in the Kurdistan Region. He stressed the importance of ensuring that Kurdistan Region employees receive their salaries punctually each month through the official institutions of the KRG.
The visiting delegation praised the progress achieved in the Kurdistan Region and reaffirmed the mutual goodwill on both sides in addressing outstanding issues between Erbil and Baghdad in accordance with the Iraqi constitution. They emphasised the importance of capitalising on the positive atmosphere that has emerged following Prime Minister Barzani's visit to Baghdad.