KRG Prime Minister Meets with a Delegation from the US State Department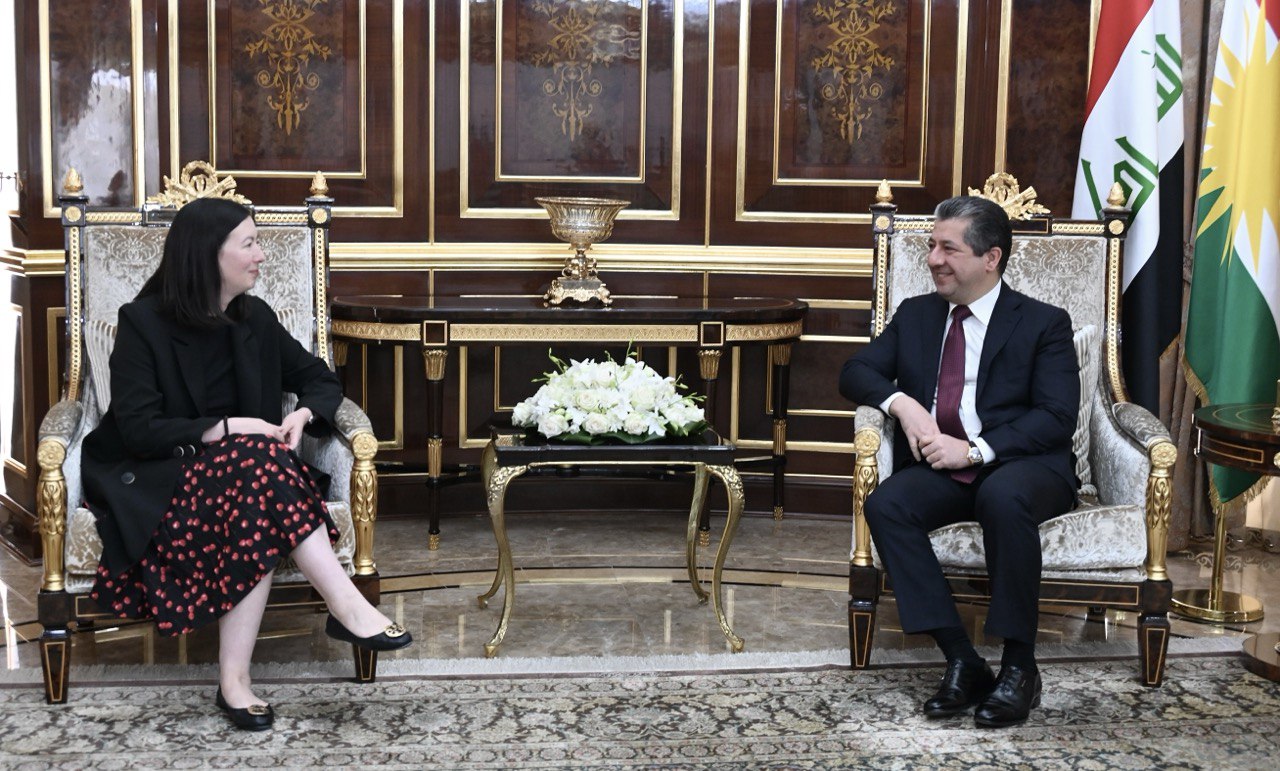 On Thursday, October 12, 2023, Prime Minister Masrour Barzani of the Kurdistan Regional Government (KRG) met with Victoria Taylor, Deputy Assistant Secretary of State for the Bureau of Near Eastern Affairs.
The two sides discussed the importance of resolving pending issues between the Kurdistan Region and the federal government. They emphasised the need to ensure timely salaries for public sector employees in the Kurdistan Region, in line with the rest of Iraq, through KRG institutions. Additionally, they underscored the significance of restarting oil exports from the Kurdistan Region via the Turkish port of Ceyhan.
Prime Minister Barzani emphasised the imperative of respecting Iraq's federal system and the constitutional status of the Kurdistan Region, as well as protecting the rights of various Iraqi communities.
Other topics discussed included reforms undertaken by the ninth cabinet, such as the digitalisation of public sector services, optimisation of the banking system, and collaborative efforts to address the impact of climate change.