KRG Prime Minister Meets Iraq's Minister of Youth and Sport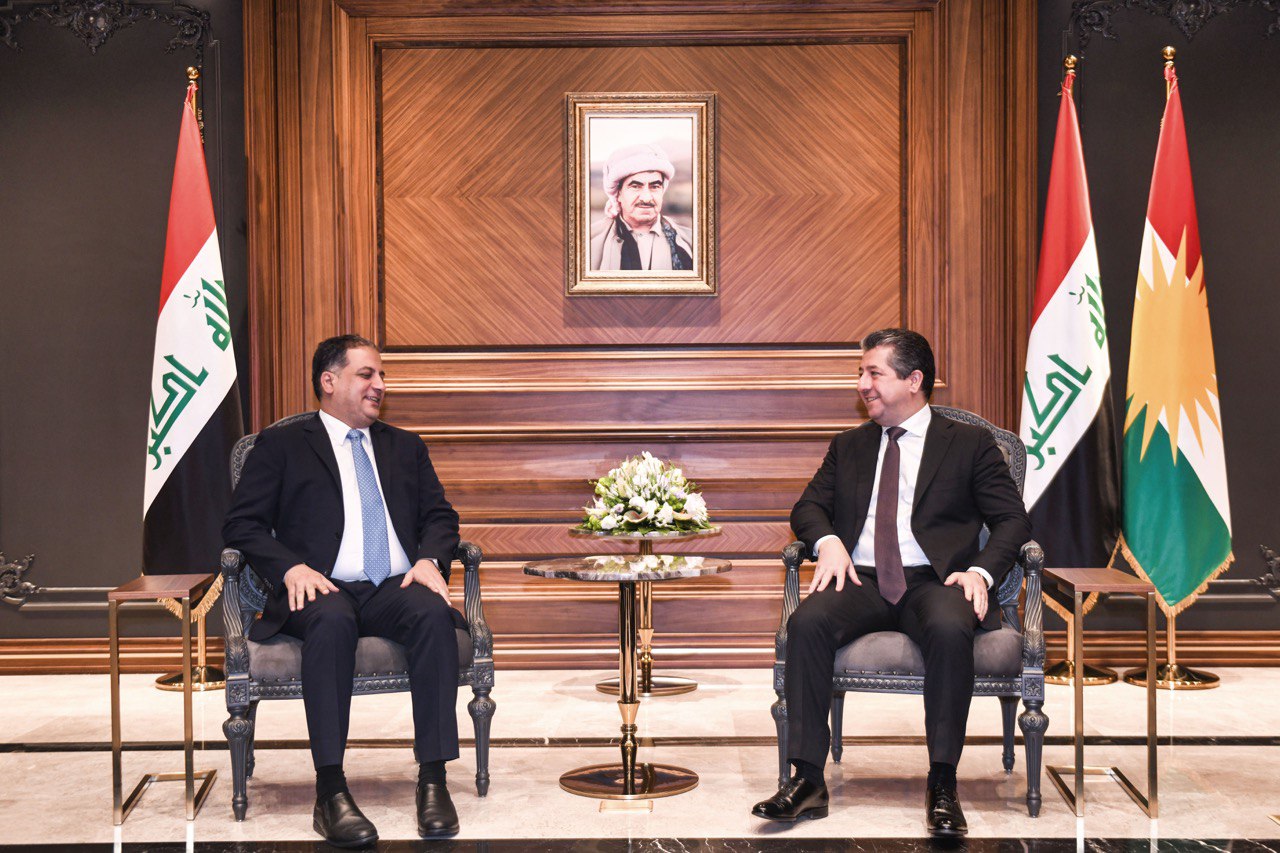 On Sunday, October 15, 2023, Prime Minister Masrour Barzani of the Kurdistan Regional Government (KRG) held a meeting with Ahmed Muhammed Al-Mubarqa'a, Iraq's Minister of Youth and Sport.
The two sides discussed the current state of youth and sports in Iraq and the Kurdistan Region, stressing the need to enhance cooperation and collaboration between the respective institutions of both sides.
Prime Minister Barzani emphasised the importance of the Kurdistan Region's involvement in international sports activities and competitions. He also stressed the need to create opportunities for the region to host sporting events in coordination with the Iraqi government.
The Minister of Youth and Sport expressed the federal government's desire to strengthen sporting ties and collaboration with the Kurdistan Region in this field.