KRG Prime Minister Meets with Kurdistan Region Investors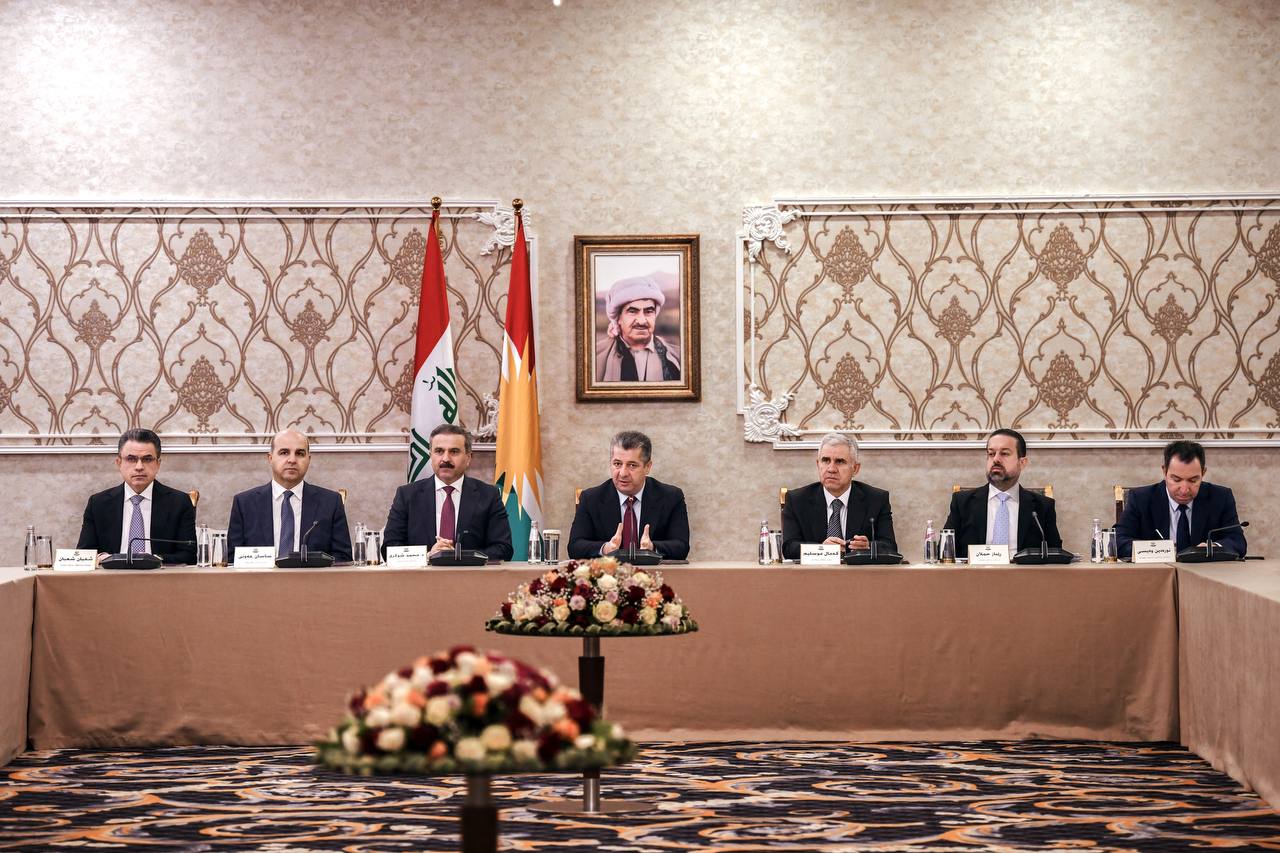 On the 17th of October 2023, Prime Minister Masrour Barzani of the Kurdistan Regional Government (KRG) convened a meeting with a group of investors from the Kurdistan Region.
Prime Minister Barzani underscored the KRG's steadfast commitment to advancing the investment sector. He highlighted the cabinet's ongoing efforts to facilitate projects for both local and foreign investors while eliminating barriers. The Prime Minister also acknowledged the progress made in the investment process and expressed the intention to take further measures to expand investment opportunities.
Additionally, Prime Minister Barzani emphasised the KRG's reform initiatives, especially within the banking sector, and the push for greater digitalisation of public services, particularly in the realm of financial services.
The Prime Minister extended his gratitude to investors and the region's private sector for their collaboration, coordination, and support in joint ventures aimed at economic improvement, infrastructure strengthening, and the creation of more employment opportunities.
In the closing part of the meeting, Prime Minister Barzani engaged in an active dialogue with the investors, attentively listening to their questions, comments, and suggestions, all of which are geared towards further enhancing the investment sector in the Kurdistan Region.