KRG Prime Minister Chairs Kurdistan Region's Supreme Council for Investment Meeting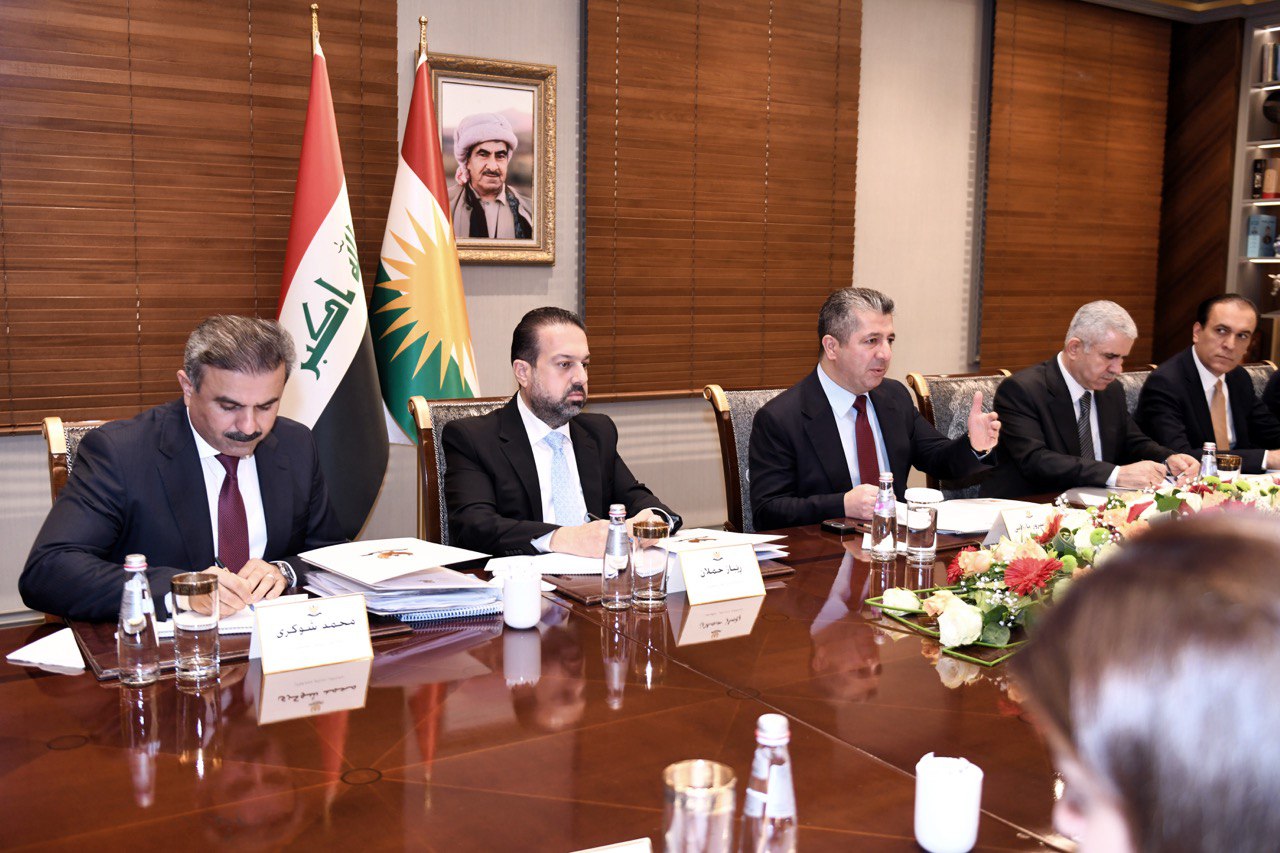 Erbil, October 17, 2023 – Prime Minister Masrour Barzani of the Kurdistan Regional Government (KRG) chaired a meeting of the Kurdistan Region's Supreme Council for Investment, with Deputy Prime Minister Qubad Talabani in attendance.
The meeting was dedicated to advancing investment initiatives, promoting and attracting investment opportunities, and addressing the challenges impeding the investment process in the Kurdistan Region.
Prime Minister Barzani reiterated the government's steadfast commitment to removing all legal and bureaucratic obstacles hindering the investment process within the region. He underscored that a flourishing investment environment relies on a robust and dependable banking system. To achieve this, the government has initiated comprehensive reforms in both the banking sector and the digitalisation of banking services, aiming to facilitate the transition from a cash-based market to a secure and dependable digital banking system. These measures are set to invigorate the region's economy.
In closing, the council made several decisions aimed at removing obstacles to investment within the Kurdistan Region.