KRG Prime Minister Meets with Belgian Ambassador for Jordan and Iraq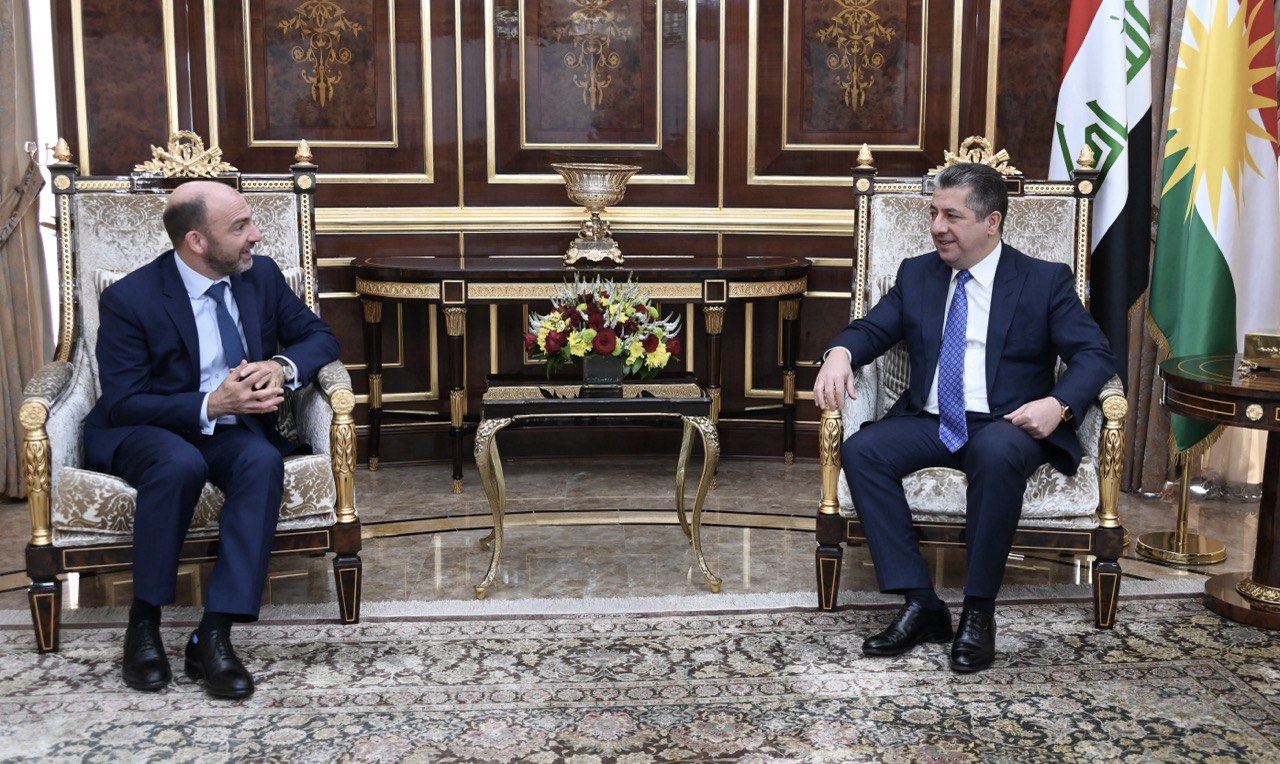 On October 18, 2023, Prime Minister Masrour Barzani of the Kurdistan Regional Government (KRG) welcomed Serge Dickschen, the newly appointed Ambassador of Belgium to Jordan and Iraq.
During their meeting, Prime Minister Barzani congratulated Ambassador Dickschen on his new role and extended his best wishes for a successful tenure.
The two sides underlined the significance of resolving the pending issues between Erbil and Baghdad in accordance with the Iraqi constitution. They also emphasised the need to implement the Sinjar Agreement to normalise the situation in Sinjar, enabling the return of displaced persons and refugees to the region.
Furthermore, they explored opportunities to strengthen relations and trade ties between Belgium and the Kurdistan Region.