KRG Prime Minister Meets with Kurdistan Region's Negotiating Team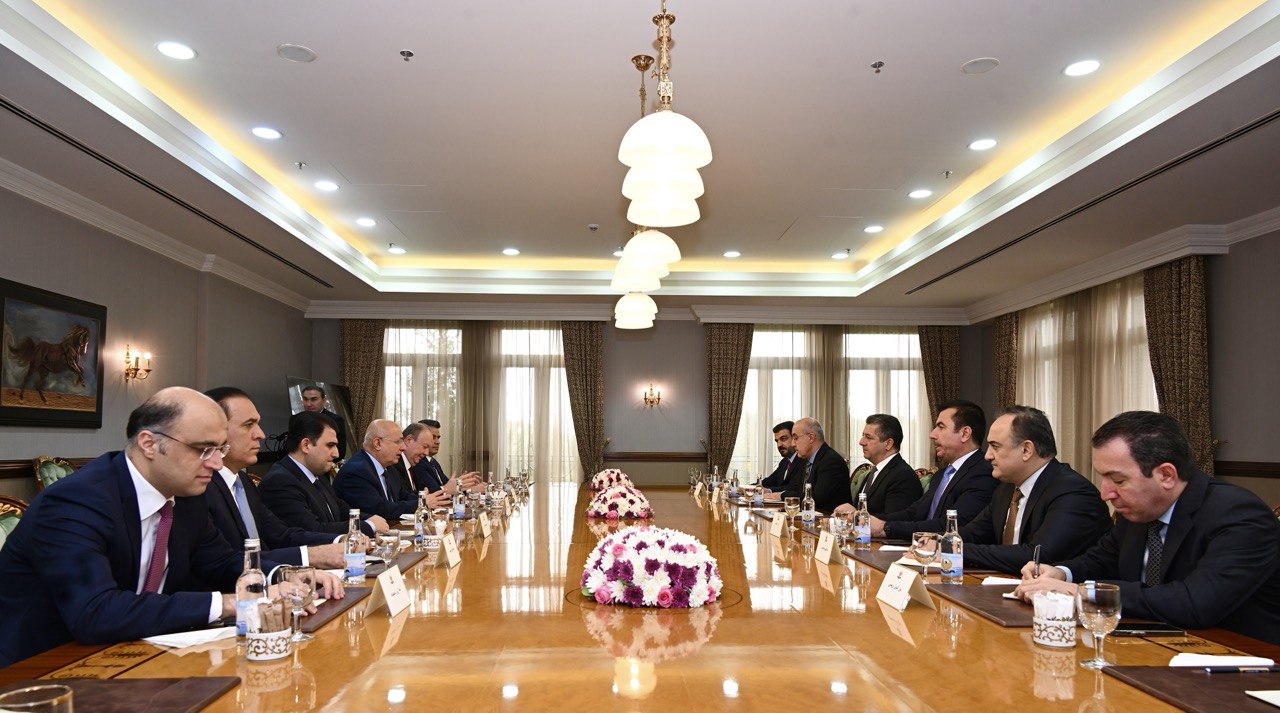 On Sunday, October 22, 2023, Prime Minister Masrour Barzani of the Kurdistan Regional Government (KRG) convened with the governmental team responsible for negotiations between the Kurdistan Region and the federal government.
The negotiators recently visited Baghdad to provide precise data concerning the KRG's budget and the salaries of its public sector employees. During their visit, they met with the Finance Committee of the Iraqi Parliament, attended by the federal Minister of Finance and the head of the Federal Board of Supreme Audit.
The negotiating team emphasised the importance of a mutual understanding between the KRG and the federal government to address the salaries of KRG's public sector employees by separating these salaries from the state's overall expenditures. This approach seeks to safeguard employees' legal entitlements to their salaries while keeping them free from political disputes.
The Prime Minister expressed gratitude to the negotiating team and reiterated the KRG's commitment to resolving all pending issues between Erbil and Baghdad in accordance with the Iraqi constitution, bilateral agreements, and respect for the federal status of the Kurdistan Region. He stressed that the KRG's top priority is ensuring the payment of public sector employees' salaries. To achieve this, the government is dedicated to fulfilling its responsibilities, contingent on the Iraqi federal government meeting its financial obligations to the Kurdistan Region by allocating the necessary budget, as outlined in the federal budget law.
In conclusion, the Prime Minister instructed the negotiating team to continue their collaborative efforts with the federal government to ensure a fair and appropriate resolution to the pending issues.