KRG Prime Minister Receives Leader of Syria's al-Ghad Movement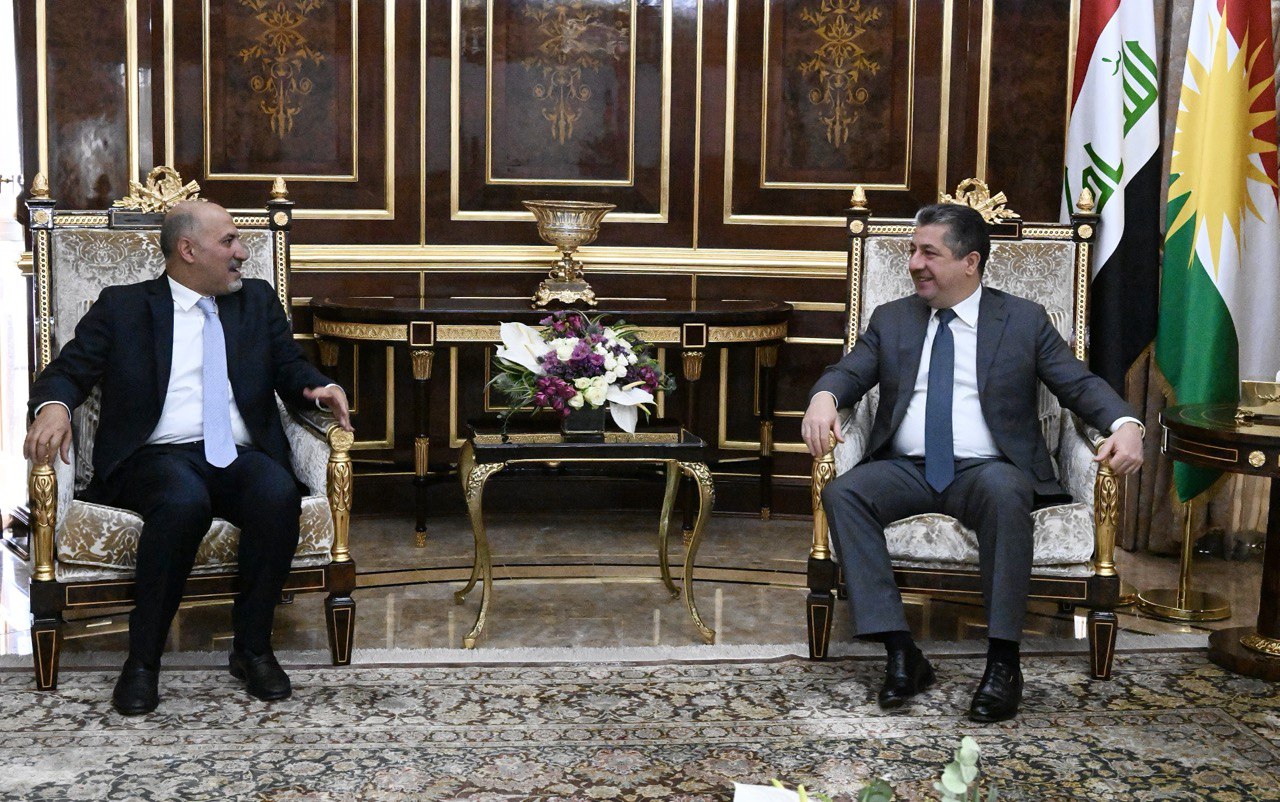 On Monday, October 23, 2023, Prime Minister Masrour Barzani of the Kurdistan Regional Government (KRG) received Ahmad Jarba, Leader of Syria's Tomorrow (al-Ghad) Movement.
During the meeting, they delved into recent developments in Syria, stressing the importance of resolving issues through peaceful dialogue and protecting the rights of Kurdish people and other diverse groups in Syria. They also highlighted the vital need for unity and peace among various ethnic and religious communities, with a special emphasis on nurturing harmony between Kurds and Arabs.