KRG Prime Minister Highlights Importance of Collaboration for Regional Progress and Development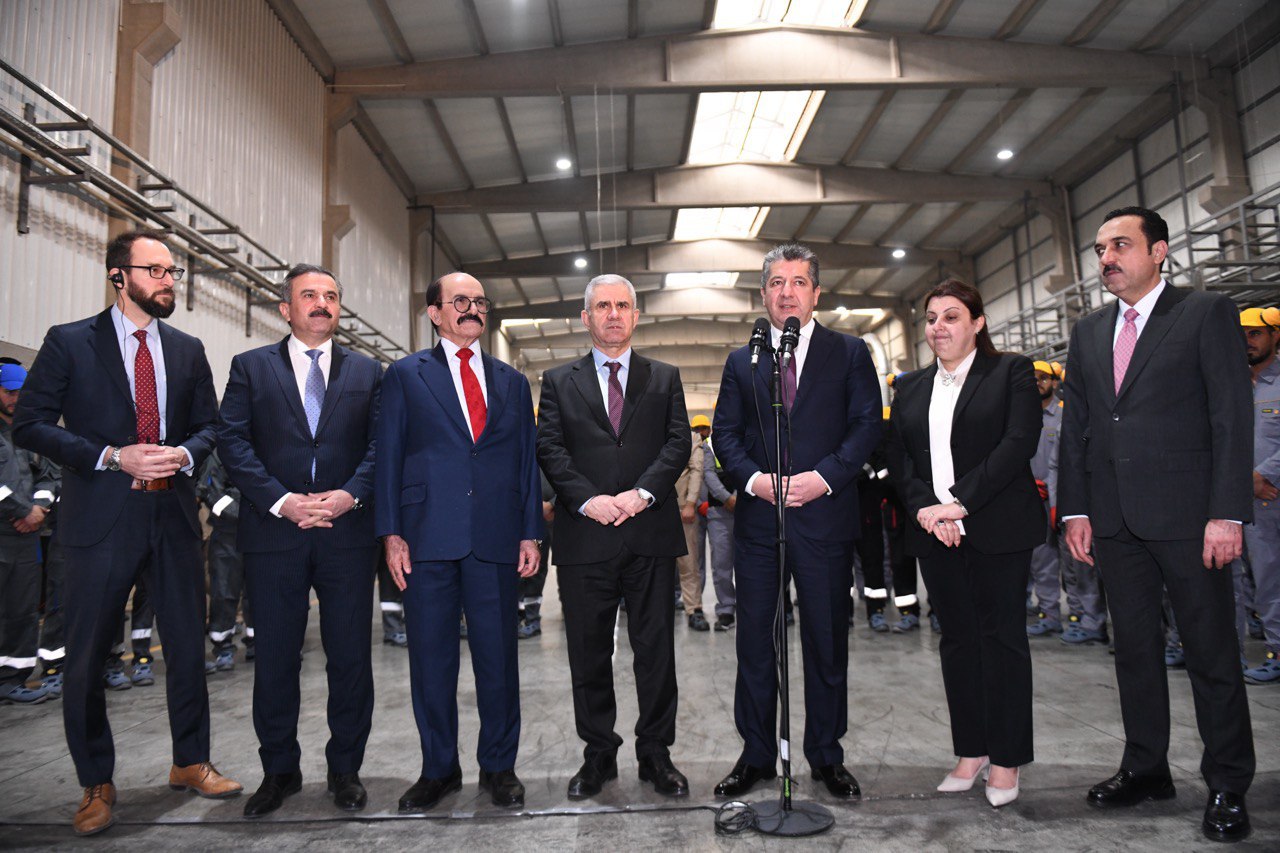 On Tuesday, October 31, 2023, Prime Minister Masrour Barzani of the Kurdistan Regional Government (KRG) inaugurated the Fabyab Factory, specialising in cardboard packaging products in Erbil.
During his factory tour, Prime Minister Barzani delivered the following address:
"In the Name of God, Most Gracious, Most Merciful,
"I am honored to inaugurate this state-of-the-art facility, dedicated to the production of cardboard packaging products, including covers, offset, and paper. The remarkable fusion of innovation and technology exhibited here deserves commendation, and I express my gratitude to all those involved in bringing this project to fruition.
"This factory plays a crucial role in bolstering our agricultural sector by providing essential packaging and branding opportunities, ensuring that our Kurdish products stand out on the international stage.
"Our region's unique agricultural offerings, known for their exceptional taste, are in high demand. The final touch of beautifully and meticulously packaging these products for export is vital. The Memorandum of Understanding between this factory and the Ministries of Agriculture and Water Resources is a commendable step. Such collaborations empower the private sector and industry, fostering mutual growth and support.
"Our aspiration is to attain self-sufficiency in the Kurdistan Region while also creating job opportunities. The hundreds of new jobs generated by this factory are truly encouraging. It is the government's duty to facilitate and support the private sector, and we anticipate that through joint efforts between the public and private sectors, we can meet all the needs of our region and continue its daily progress."