KRG Prime Minister Receives Canadian Ambassador to Iraq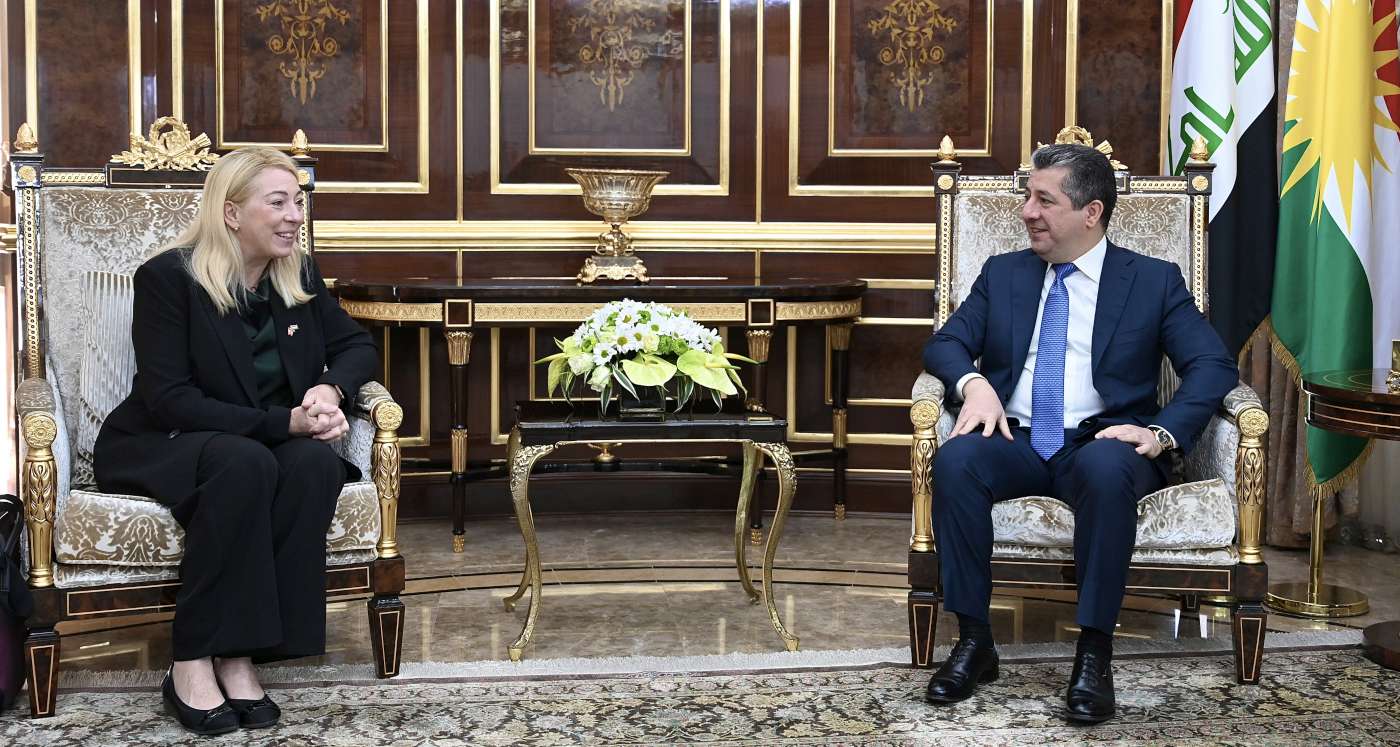 On Wednesday, November 1, 2023, Prime Minister Masrour Barzani of the Kurdistan Regional Government (KRG) received Kathy Bunka, the newly appointed Canadian Ambassador to Iraq.
During the meeting, the Prime Minister extended his congratulations to Ambassador Bunka and affirmed the KRG's unwavering support for enhancing the relationship between Canada and the Kurdistan Region.
Ambassador Bunka, in turn, expressed Canada's keen interest in strengthening ties with the Kurdistan Region, particularly in areas such as investment, trade, and cultural exchanges.
The discussions also touched upon important topics, including reinforcing the Iraqi federal system, addressing the challenges posed by climate change, and benefiting from Canada's expertise in this field.