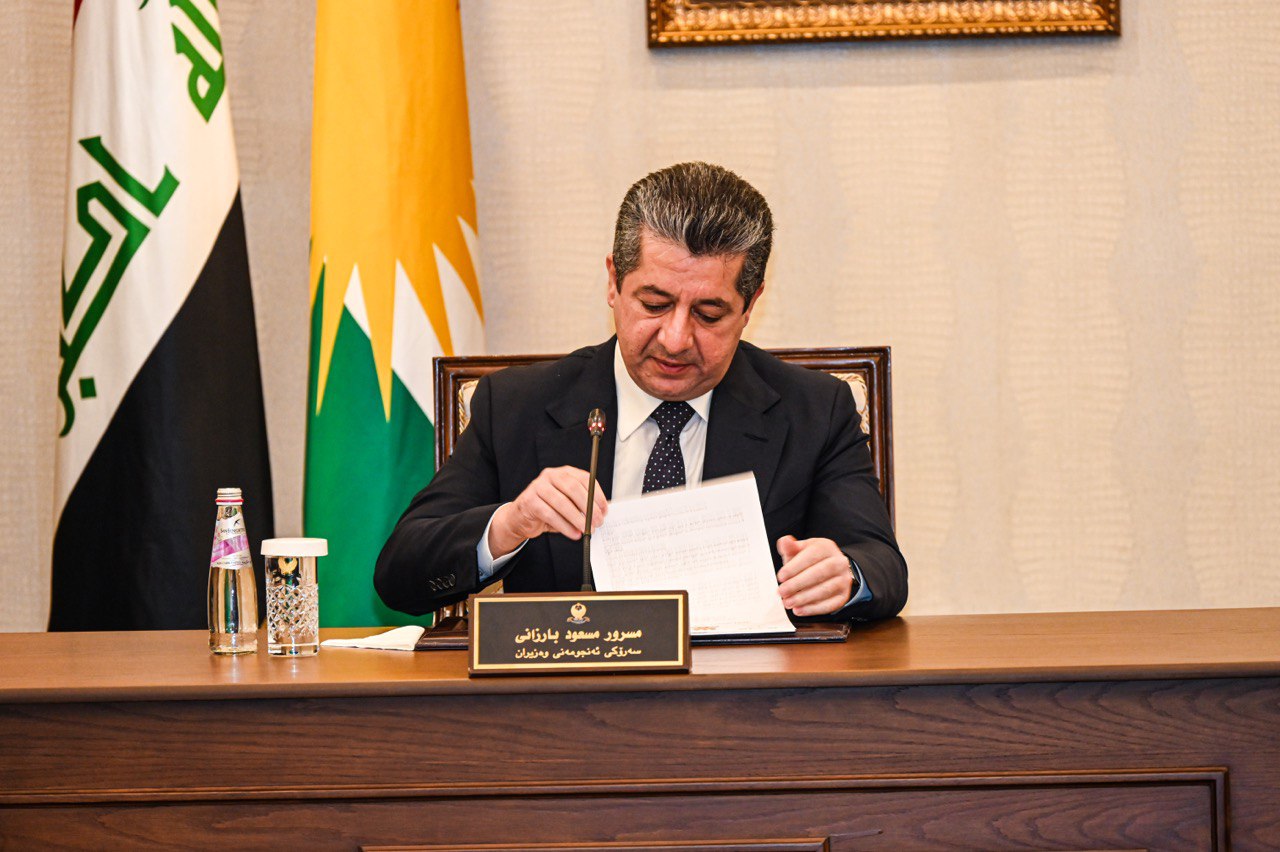 Erbil, Kurdistan Region (GOV.KRD) – Council of Ministers today held its weekly meeting led by Prime Minister Masrour Barzani.
The first part of the meeting was focused on the importance of following strict safety measures across different professions in order to ensure people's safety following a series of tragic LPG explosions in Sulaimani and Duhok provinces.
Prime Minister Barzani expressed the council's condolences to the families of the victims and wished a speedy recovery to injured. He also praised the heroic role of the Kurdistan Region's institutions and response services in confronting such incidents. The PM then called for investigations to be carried to determine the cause of such events in order to take the necessary measures to prevent them from reoccurring.
The council decided to strengthen checkpoints at border crossings to stop the influx of low quality products from entering the Region and causing such tragedies.
The council meeting then moved on to discuss the repeated violations of the sovereignty of Iraq and the Kurdistan Region.
The attacks on the Kurdistan Region were condemned while also calling on neighboring countries to respect the sovereignty of its land. The council stressed that the Iraqi federal government, United Nations, and the international community should adopt a serious stance against the attacks and to no longer tolerate these violations of sovereignty. The council reiterated the government's stance that it has never allowed nor will allow the security of other countries to be jeopardized from within the Region.
The session concluded with an agreement that licenses of daycares in the Kurdistan Region will be revoked if they violate any of the regulations set put by the labor and social affairs ministry.
Erbil, Kurdistan Region (GOV.KRD) – Council of Ministers today held its weekly meeting led by Prime Minister Masrour Barzani. The first part of the meeting was focused on the importance of following strict safety measures across different professions in order to ensure people's safety following a series of tragic LPG explosions in Sulaimani and Duhok provinces. Prime Minister B …
Read more…