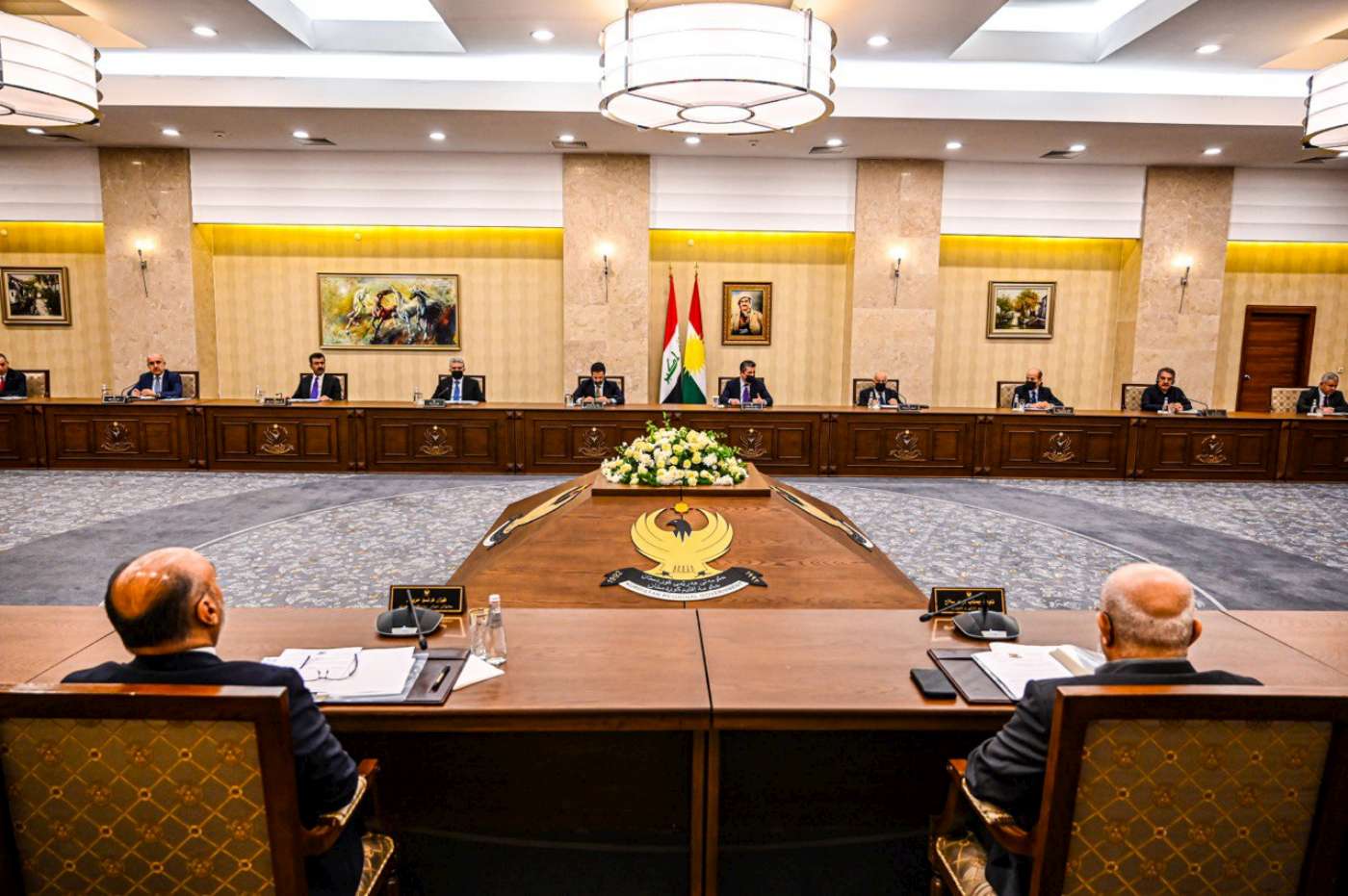 Erbil, Kurdistan Region, Iraq (GOV.KRD) – The Kurdistan Region's Council of Ministers on Wednesday held its weekly meeting led by Prime Minister Masrour Barzani.
Opening the meeting, Prime Minister Barzani addressed the latest political developments in Iraq, and restated the desire of the Kurdistan Region to resolve all outstanding issues through dialogue, on the basis of the Constitution, and in a way that respects the principles of democracy and the people's will and vote.
Prime Minister Barzani stressed the importance of Kurdish parties maintaining a united front to defend the constitutional rights of the Kurdistan Region, reiterating that the Region remains a crucial factor in the stability and peace of Iraq and the wider region.
Thereafter, the Interim Minister of Education and the Minister of Higher Education and Scientific Research briefed the Council on their preparations for the 2022/23 academic year. The Council stressed the importance of the education sector and tasked the concerned Ministries with heeding any requests and suggestions forthcoming from the Ministry of Education and Ministry of Higher Education and Scientific Research.
Next, the Interim Minister of Natural Resources and the Minister of Finance and Economy addressed the need, as in the years prior to cooperation with the Federal Government, to provide kerosene for the winter season. The Council tasked the Ministries with making the necessary contingency planning and initiating talks with Baghdad on the matter.
Finally, the Council discussed contract methods used in KRG institutions and the employment situation of recent Master's and Ph.D. graduates. The Council decided to task the necessary institutions with organizing these individuals based on their expertise, the need of the economy, and in a manner in keeping with the Ninth Cabinet's reform agenda to ensure employment for recent graduates.
Erbil, Kurdistan Region, Iraq (GOV.KRD) – The Kurdistan Region's Council of Ministers on Wednesday held its weekly meeting led by Prime Minister Masrour Barzani. Opening the meeting, Prime Minister Barzani addressed the latest political developments in Iraq, and restated the desire of the Kurdistan Region to resolve all outstanding issues through dialogue, on the basis of the C …
Read more…