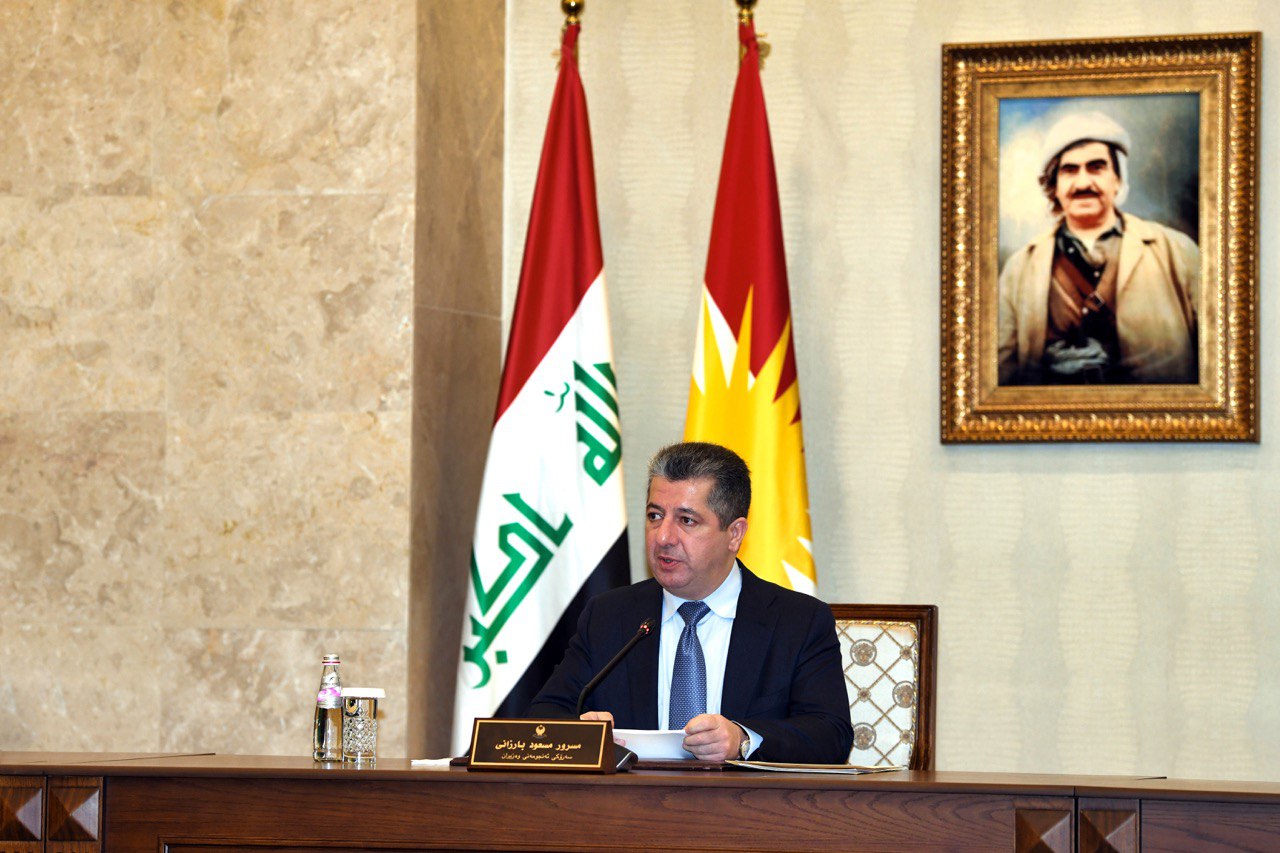 Earthquake safety tips were discussed
The Council of Ministers passed a resolution on "The Board for Legitimizing Academic and Educational Institutions and Programs."
Prime Minister of Kurdistan Region Masrour Barzani on Wednesday chaired a meeting of the Council of Ministers.
At the beginning of the meeting, Prime Minister Barzani on behalf of the Council of Ministers expressed condolences to the families of the victims of Turkey and Syria's earthquake, announcing Kurdistan Region's readiness to further assist the victims of this disaster. As a part of the plan, the first rescue teams and supplies reached Turkey in the past few days and this process will continue. Mr. Barzani added that necessary steps were also taken to send rescue teams into Syria.
The Council of Ministers announced a large campaign to help the victims of the recent earthquakes in Turkey and Syria. For this purpose, the Council called on the heads of different governorates and officials to take necessary measures.
In the first part of the meeting, earthquake safety and first aid tips were presented by Minister of Interior Rebar Ahmad and Ministry of Health Saman Barzanji.
A resolution on "The Board for Legitimizing Academic and Educational Institutions and Program presented by Vala Fareed Ibrahim, Minister of State for Parliament Affairs, gained total votes of the Council of Ministers in the second part of the meeting.
The council also discussed issues of public services in multiple areas in Kurdistan, especially electricity and water problems in Darbandikhan. Prime Minister Barzani called on respective officials to improve public services and resolve the issues.
Earthquake safety tips were discussed The Council of Ministers passed a resolution on "The Board for Legitimizing Academic and Educational Institutions and Programs." Prime Minister of Kurdistan Region Masrour Barzani on Wednesday chaired a meeting of the Council of Ministers. At the beginning of the meeting, Prime Minister Barzani on behalf of the Council of Minist …
Read more…