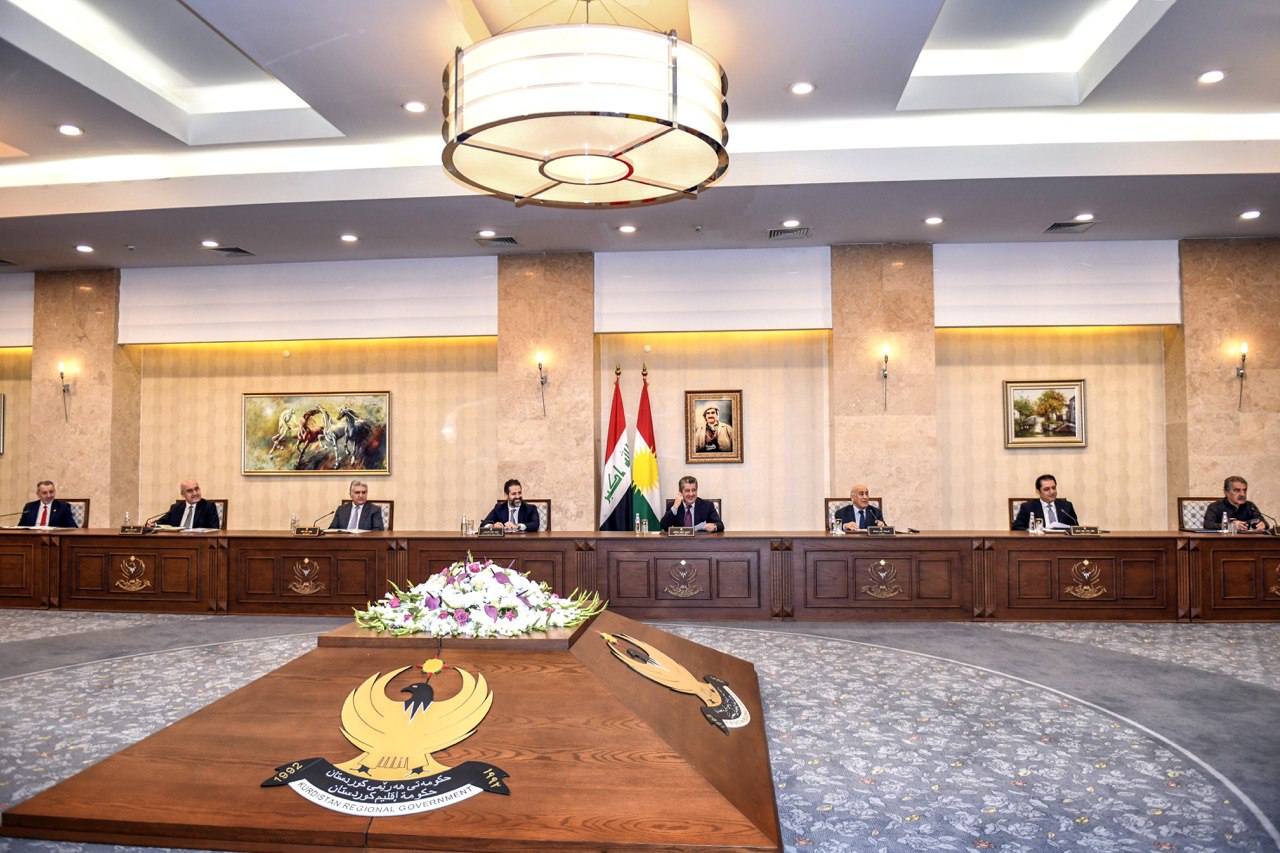 On November 15, 2023, Prime Minister Masrour Barzani presided over a session of the Kurdistan Regional Government's (KRG) Council of Ministers, with Deputy Prime Minister Qubad Talabani in attendance.
During the initial part of the session, the Prime Minister discussed the recent talks on oil between Iraqi Ministry of Oil and KRG energy officials held from 12 to 13 November. He emphasised that, in accordance with the constitution and the Kurdistan Region's constitutional rights, the KRG stands ready to resume oil exports and hopes that the Iraqi federal government will take the necessary steps to expedite this process.
The Council also expressed its satisfaction with the constructive dialogue and progress regarding oil exports from the Kurdistan Region. It acknowledged that oil exports benefit the entire country, while the suspension of exports has led to significant financial losses totaling billions of dollars for Iraq.
In another segment of the session, various ministries presented proposals for restructuring their internal revenue, including allocating a percentage of their earnings to fund projects and services within their respective ministries.
The Council of Ministers underscored the importance of enhancing the region's financial and accounting systems to streamline public expenditure processes, eliminate bureaucracy, and promote digitalisation of public service transactions.
Finally, Aram Qadir, Minister of Higher Education and Scientific Research, and Awat Janab, Minister of Finance and Economy, delivered a report on public sector employees who obtained degrees without formal study leave, resulting in their qualifications not being recognised in the region.
The Council reiterated its commitment to encouraging public sector employees to advance their careers through higher academic qualifications, while ensuring that such pursuits align with the needs of the ministries. To address these cases, the Council decided to establish a special committee tasked with assessing degrees obtained without formal study leave, considering scientific, administrative, financial, and legal aspects. The committee will present its findings in the upcoming Council of Ministers session.
On November 15, 2023, Prime Minister Masrour Barzani presided over a session of the Kurdistan Regional Government's (KRG) Council of Ministers, with Deputy Prime Minister Qubad Talabani in attendance. During the initial part of the session, the Prime Minister discussed the recent talks on oil between Iraqi Ministry of Oil and KRG energy officials held from 12 to 13 November. H …
Read more…