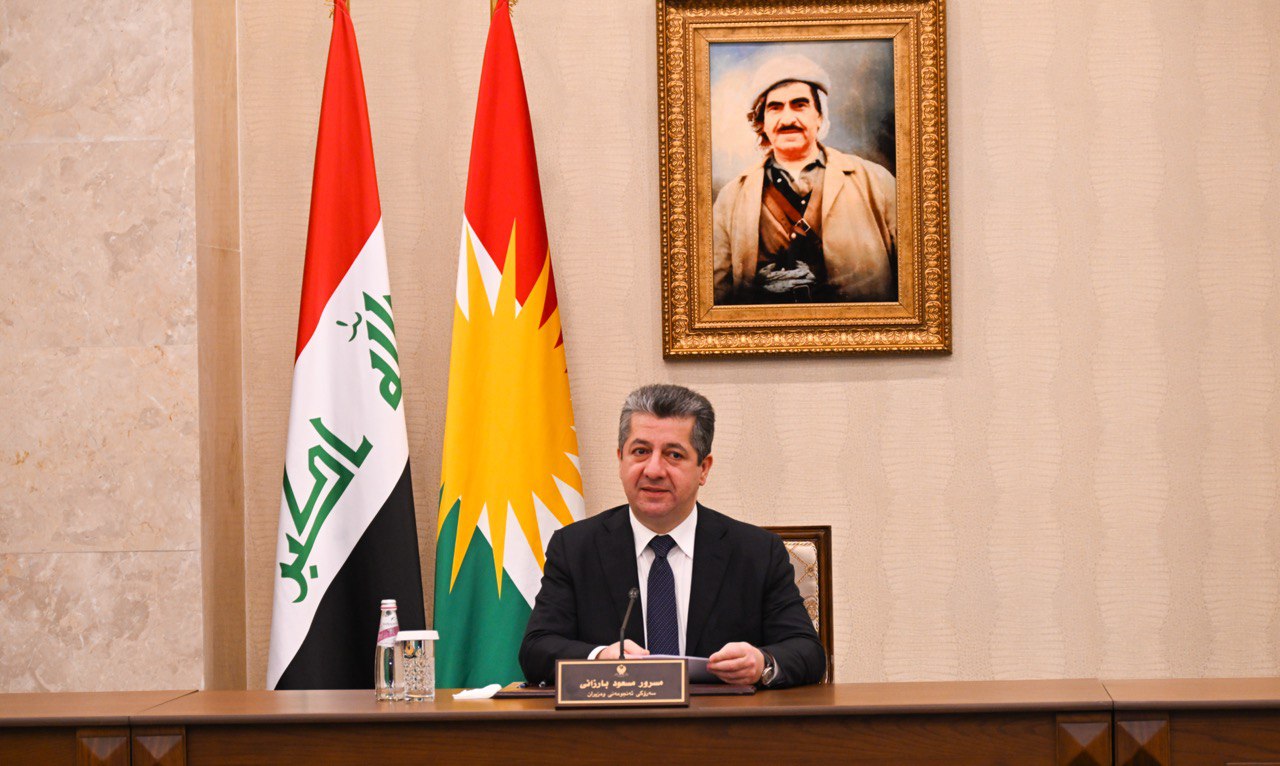 The Kurdistan Regional Government Council of Ministers held a meeting on Wednesday chaired by Prime Minister Masrour Barzani.
At the beginning of the cabinet meeting, which coincided with the anniversary of the first of February terrorist attack, Prime Minister Barzani commemorated the memory of the martyrs and said: "We bow our heads in Commemoration of the immortal souls of the martyrs and we promise to remain on fighting against terrorism and extremism of all kinds."
In the first part of the gathering, the schedule of meetings between the Kurdistan Region Government and Federal government as well as KRG's delegation for negotiation with Baghdad were presented to the Council of Ministers for ratification by PM Barzani and members of the Erbil delegation.
The Prime Minister expressed Kurdistan's readiness for resolving pending issues with Baghdad within the framework of constitution and added that KRG and the Kurdistan Region's delegation have played their role to reach an agreement and that they await Baghdad to implement the agreements.
However, PM Barzani showed his disappointment with the Federal Court of Iraq and highlighted the court's role in destroying every agreement reached with Baghdad.
The Prime Minister hoped for Baghdad's immediate implementation of the 2023 budget agreement and to send Kurdistan's legitimate share of the budget.
The second part of Wednesday's meeting focused on securities in the Kurdistan Region
The Council of Ministers asked ministries of Finance and Economy, Trade and Industry, Martyrs and Anfal Affairs, and Department of Coordination and Follow-Up to share their views in a report regarding securities in the region. The Council of Ministers will then decide on the matter.
The council also highlighted the issue of bank guarantee letters for the KRG's halted projects, and several suggestions made and approved to solve the problem.
The Kurdistan Regional Government Council of Ministers held a meeting on Wednesday chaired by Prime Minister Masrour Barzani. At the beginning of the cabinet meeting, which coincided with the anniversary of the first of February terrorist attack, Prime Minister Barzani commemorated the memory of the martyrs and said: "We bow our heads in Commemoration of the immortal souls of …
Read more…